Navy
Thomas Adams
---
DOD // 03.22.2003
HOMETOWN // La Mesa, CA
DOB // 04.16.1976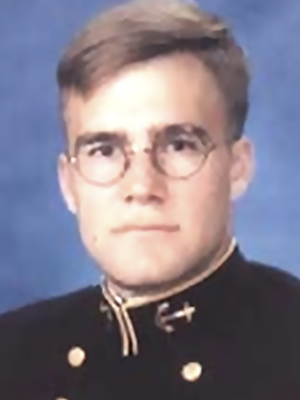 LT Thomas Mullen Adams, USN, died at sea on March 22, 2003 when two Royal Navy Sea King Helicopters collided in air above the Persian Gulf. LT Adams had been assigned as exchange officer with the Royal Navy's 849 Squadron from October 2002 until his death.
LT Adams graduated from Grossmont High School in 1993 where he was a National Merit Scholar as well as valedictorian, then went on to graduate with honors from the United States Naval Academy with the class of 1997. LT Adams had longstanding passions for both the Navy and soccer. He was 27 years old at the time of his death. 
"A look in his room at the models and posters was only part of the story," Richard Adams, Thomas's uncle, said of his love of all things Navy. "Even when he was in elementary school he could describe in remarkable detail the performance and history of each."
Travis Manion Foundation honored Lieutenant Thomas M. Adams through the Character Does Matter Program presented during the USNA's Summer Seminar and USNA STEM (Science, Technology, Engineering, and Math) Camp for rising 11th graders.
TMF Stats:
001 78,000+ Veterans + Survivors Empowered

002 200,000+ Spartan Members
003 550,000+ Youth Living "If Not Me, Then Who..." Movement