Marines
Douglas Zembiec
---
DOD // 05.11.2007
HOMETOWN // Albuquerque, NM
DOB // 04.14.1973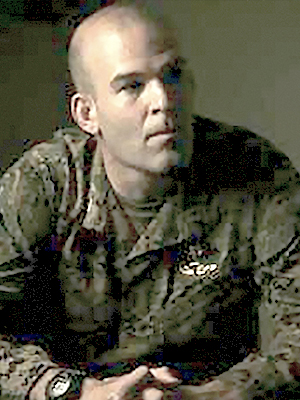 Major Douglas A. Zembiec was conducting combat operations in support of Operation Iraqi Freedom when he was killed in action in Baghdad, Iraq, on May 11, 2007.  He was 34.  Maj. Zembiec was a 1991 graduate of La Cuerva High School and a 1995 graduate of the United States Naval Academy, where he was an All-American wrestler.  At the time of his death, he was serving his fourth combat tour.  In 2004, as the Company Commander for Echo Company, Second Battalion, First Marines, he was profiled by The Los Angeles Times as "The Lion of Fallujah" for his relentless efforts during Operation Vigilant Resolve.  He is a recipient of the Silver Star, Bronze Star, and Purple Heart with one star. He was remembered by fellow Marines as "absolutely magnetic" and "the consummate warrior."  Maj. Zembiec was survived by his wife, Pamela, and his daughter, Fallyn.  He is additionally memorialized in an annual leadership award for the Marine Special Operations community.
"He's everything you want in a leader: He'll listen to you, take care of you and back you up, but when you need it, he'll put a boot (up your behind)," said Sgt. Casey Olson.
"He doesn't ask anything of you that he doesn't ask of himself," said Lt. Daniel Rosales.
The Travis Manion Foundation honored Maj. Zembiec through the Character Does Matter program on July 15, 2012, when his story inspired 125 athletes at the Navy Baseball Camp at the United States Naval Academy in Annapolis, Md.
"Be a man of principle. Fight for what you believe in. Keep your word. Live with integrity. Be brave. Believe in something bigger than yourself. Serve your country. Teach. Mentor. Give something back to society. Lead from the front." ~Maj. Douglas Zembiec
TMF Stats:
001 78,000+ Veterans + Survivors Empowered

002 200,000+ Spartan Members
003 550,000+ Youth Living "If Not Me, Then Who..." Movement