Marines
Megan McClung
---
DOD // 12.06.2006
HOMETOWN // Coupeville, WA
DOB // 04.14.1972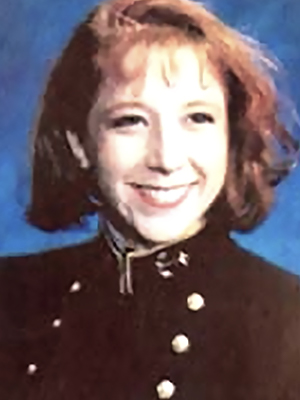 Major Megan M. L. McClung was killed in action when an improvised explosive device detonated in the direct vicinity of the Humvee she was in. Maj. McClung was the first female Marine Officer killed in the Iraq War. Maj McClung was in I Marine Expeditionary Force Headquarters Group.
A native of Coupeville, Washington, Major McClung attended Mission Viejo High School, and competed as a gymnast. She was an avid triathlete and a marathoner, participating in six Ironman competitions. Major McClung was a Class of 1995 United States Naval Academy graduate. She attended Boston University and graduated with a master's degree in Criminology.
In 2004, she left active duty to work as a private contractor in Iraq for Kellogg, Brown and Root. In 2006, she returned to Iraq as a Marine supporting Operation Iraqi Freedom. McClung managed the Marine media embed program because she supported media coverage of military operations. Her parents said: "People always told us they felt better after spending time with her."
Maj. McClung was honored through the Travis Manion Foundation Character Does Matter program presented during the USNA's Summer Seminar and USNA STEM (Science, Technology, Engineering, and Math) Camp for rising 11th graders.
Related Links
TMF Stats:
001 78,000+ Veterans + Survivors Empowered

002 200,000+ Spartan Members
003 550,000+ Youth Living "If Not Me, Then Who..." Movement