National Guard
Warren Lamphiear
---
DOD // 03.15.2019
HOMETOWN // Gastonia, NC
DOB // 06.25.1980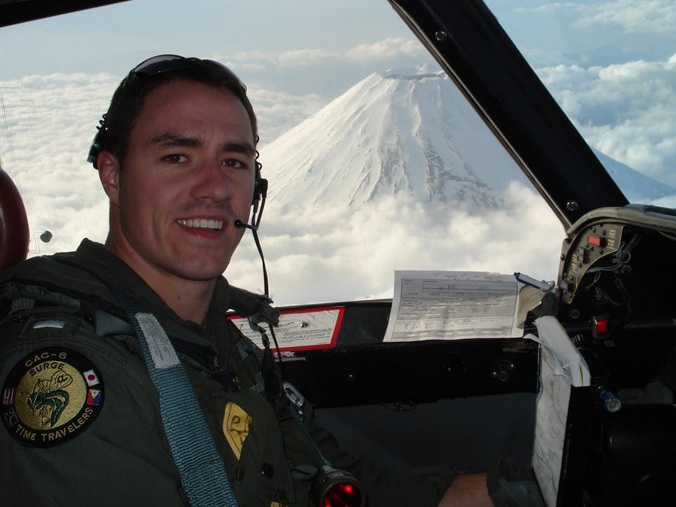 TOP CHARACTER STRENGTHS
BRAVERY - LEADERSHIP - LOVE
When asked to describe her husband, Warren Lamphiear's wife Andrea said, "I could spend hours describing Warren's seemingly effortless brilliance at everything he attempted, endlessly listing accomplishments from his academic successes, Eagle Scout honor, athletic adeptness.
I could tell you about his military prowess and medals, how he was the best of the best, being elected as an almost unheard of 'double-tap number one.' How everyone from highly decorated military officers to the newest enlisted soldiers respected his guidance, desired his opinion, and trusted him implicitly, often with their lives.

How many, some who only met Warren a time or two, reached out after he died to say how impactful he was to them, often sharing the way he expressed his love for his family was unparalleled.

I could tell you what an amazing family man he was, how he made a point to make countless family memories. How despite all the hardships he endured, he never faltered in how well he took care of us. How he would do anything for his kiddos: coach soccer when he was recovering from the flu, make Valentine boxes and Lego tables, and dress up in any ridiculous Halloween costume, from train conductors to pirates to inflatable cows.

What is harder to explain is how we are surviving without him. How much it aches to wonder how to help his children understand what a genuinely admirable man he was. How the only thing he was scared of was spiders. How his smile lit up a room. How calm and collected he was in scary situations. How he was so tough and determined that despite having endured a heart attack and open-heart surgery only 6 months apart in his final year of grad school. He never missed a test, took finals on time, and graduated with honors, flying into town to walk in the Harvard graduation ceremony, just 6 weeks after surgery; no doubt still in excruciating pain from the wires holding his sternum together. How he was so tender that Hallmark commercials would make him tear up and then he'd laugh pretending it didn't.

How despite being entirely confident, articulate, and devastatingly handsome, rather than being intimidating, he somehow put everyone at ease. How he made everyone laugh, fit in anywhere, and made you feel like he was just another guy ... even though you knew deep down he was so very much more. How when employees helped him at a business he would thank them using their first name, and how their faces always lit up at his respect and kindness. How he was so brave he would have died for his country, his family, his friends, or even a stranger who needed him without a second thought.

Now that he is gone, we are left trying to live by his example, with overwhelming perseverance, moxie, and success all the while remaining gentle, kind, and humble. Warren lived larger than life, and there will never be words to adequately express the void losing our hero has in our hearts."
Character Strength Story: It was very difficult to pick just three character strengths because, to be honest, Warren was simply an amazing human.  One of his best friends and UNC wrestling teammates eulogized him as Captain America, and that fictional character didn't even measure up to Warren because Captain America didn't also have a Harvard degree.

Although there are so many stories we could tell, the story that still makes chills run down my spine was when he was deployed in Iraq in 2008 right before we got married. The air raid sirens went off while they were asleep. The soldiers threw on their flak jackets and helmets over their underwear and ran outside to the bunkers in the cold black night. When Warren got there, he saw the bunkers were filling up. Instead of heading for the safety of the bunker like he would have been entitled to as an officer, he made the choice to stay outside and told his enlisted sailors to get in the bunker. He said he would never forget the way they looked at him, their faces lit up with the flashes of explosions, the ground shaking, and the deafening roar silencing any word of thanks. He said at that moment all fear melted away, as he stood there in the dark staring up at the incoming rockets and wondering if this would be it.

I always shook my head and smiled at how humble he was, knowing that he really had no idea why they were looking at him the way they were, in complete admiration like the hero that he was. Looking with awe at his sheer tenacity and bravery under any circumstance. Looking at him with complete and utter gratitude for his selflessness, devotion, and love for anyone he knew.   
I just wish he knew that's how we all looked at him every day. - Submitted by Andrea, Warren's Wife    
TMF Stats:
001 78,000+ Veterans + Survivors Empowered

002 200,000+ Spartan Members
003 550,000+ Youth Living "If Not Me, Then Who..." Movement