Navy
Chris Hixon
---
DOD // 02.14.2018
HOMETOWN // Easton, PA
DOB // 02.25.1968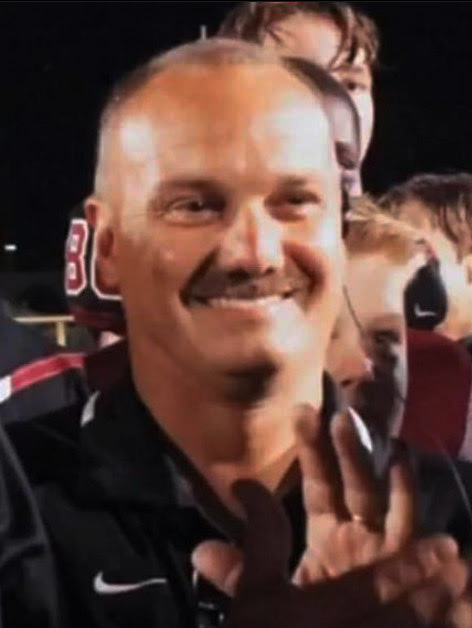 TOP CHARACTER STRENGTHS
HUMILITY - HUMOR - LEADERSHIP
Chris Hixon lived his life in testament to the motto "If not me, then who..." through his daily actions. As a retired Navy veteran of 27 years, serving on active duty and in the reserves, he also served for almost 25 years in the Broward County Public School system as an Athletic Director and Security Monitor. In this role, Chris was able to impact and influence the lives of thousands of student athletes over the years. Chris always did what he believed was in the best interest of students and demonstrated leadership to them through his actions every day. He would make it a point to attend every sporting event he could, often helping clean up and close the field or court after games. When students were struggling or getting into trouble, he would help them however he could to ensure their issues were solved or that they would not become repeat offenders. His efforts were recognized throughout the years with various awards from national and state organizations and culminating when he was awarded the Broward County Athletic Association's Athletic Director of the Year award in 2017.
At home, Chris was a loving husband and father, sharing his love of sports with his two sons by regularly bringing them to games and coaching his youngest son when he competed in the Special Olympics. The same love and care he had for his family from extended to his friends and students, treating everyone like family made Chris the successful husband, father, friend, and coach that he was. Chris wanted everyone to succeed and for students, he knew that sports provided an avenue for students to achieve success and build critical character skills that they could use for life. During his time as the Athletic Director of Marjory Stoneman Douglas High School, Chris coach five sports simultaneously when the school could not find any other coaches just so that the students would not have to forfeit their seasons and miss out on their opportunity to play the sports they loved.
His love for students was put to the ultimate test on February 14th, 2018 when Chris sacrificed his life to protect students from an active shooter at Marjory Stoneman Douglas High School. When the sound of gunfire rang out, Chris was the first person to enter the building to do what he could to save students. He attempted to confront the shooter and, in the process, gave his life attempting to save others. Through his actions Chris saved at least one classroom from the shooter and potentially others by delaying the shooter from reaching the other floors of the building. Chris will always be remembered as a hero and as "an extraordinary man living an ordinary life".
Character Strength Stories:
Humor - During a fundraising wrestling exhibition match, Chris decided to enter the match to represent Marjory Stoneman Douglas High School. Displaying leadership for the school and the students, Chris decided to add humor to his approach towards the match. An avid pro wrestling fan, Chris burst into the ring, WWE style, wearing an MSD wrestling singlet while others participating in the match wore more conservative outfits. His appearance into the ring and his outfit made the crowd cheer and his family and friends watching burst into laughter.
-Submitted by Thomas, Surviving Son
TMF Stats:
001 78,000+ Veterans + Survivors Empowered

002 200,000+ Spartan Members
003 550,000+ Youth Living "If Not Me, Then Who..." Movement