Army
Aaron J."SWAG" Weaver
---
DOD // 08.02.2020
HOMETOWN // Elk City, OK
DOB // 10.07.1983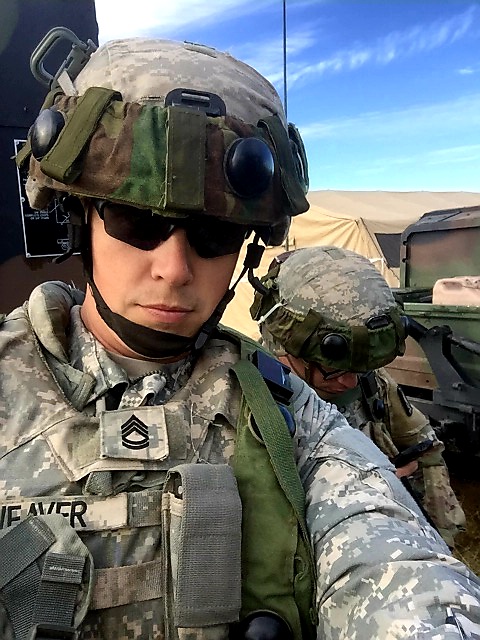 Top Character Strengths
HUMOR - LEADERSHIP - HUMILITY
Aaron enlisted in the military after September 11th, 2001. Directly after high school graduation, he joined the Army full time and continued his career there. He was an Artilleryman assigned to the 75th and 17th Fires Brigade (new Field Artillery Brigade), and the 82nd Airborne Division. He had most recently assumed the position of equal opportunity Advisor for the 82nd Airborne. He was deployed multiple times, serving one tour of duty in Korea and three tours in Iraq. Aaron served as a mentor to other soldiers and received numerous awards and commendations during his career.
When asked to describer her son, Aaron's Mother, Jackie said, "He was incredibly kind and would speak his mind without judgement. He enjoyed playing practical jokes on his military family. Aaron loved his three children and was protective of his family. He was a sweet soul with an incredible smile who could make someone laugh under almost any circumstance. Aaron was a member of the USMVMC club, whom gave him the name "SWAG". The members of this club meant the world to him. They are a brotherhood and are his extended family."
Character Strength Stories: Aaron would get to work earlier than most of his co-workers, on one of these early morning he saw that a fellow solider had left his military ID in the office. Aaron left cryptic messages for his battle buddy to solve in order to retrieve his ID. Then the very next day, Aaron forgot his ID and had to go through multiple steps to find his.
Aaron spent his whole life making people laugh. His personality filled any room he walked in to. He was also the person that would offer his home to any one that needed a place to stay when they were in need. -Submitted by Jackie, Aaron's Mom
TMF Stats:
001 78,000+ Veterans + Survivors Empowered

002 200,000+ Spartan Members
003 550,000+ Youth Living "If Not Me, Then Who..." Movement