Army
David Todd
---
DOD // 08.20.2008
HOMETOWN // San Antonio, TX
DOB // 05.26.1972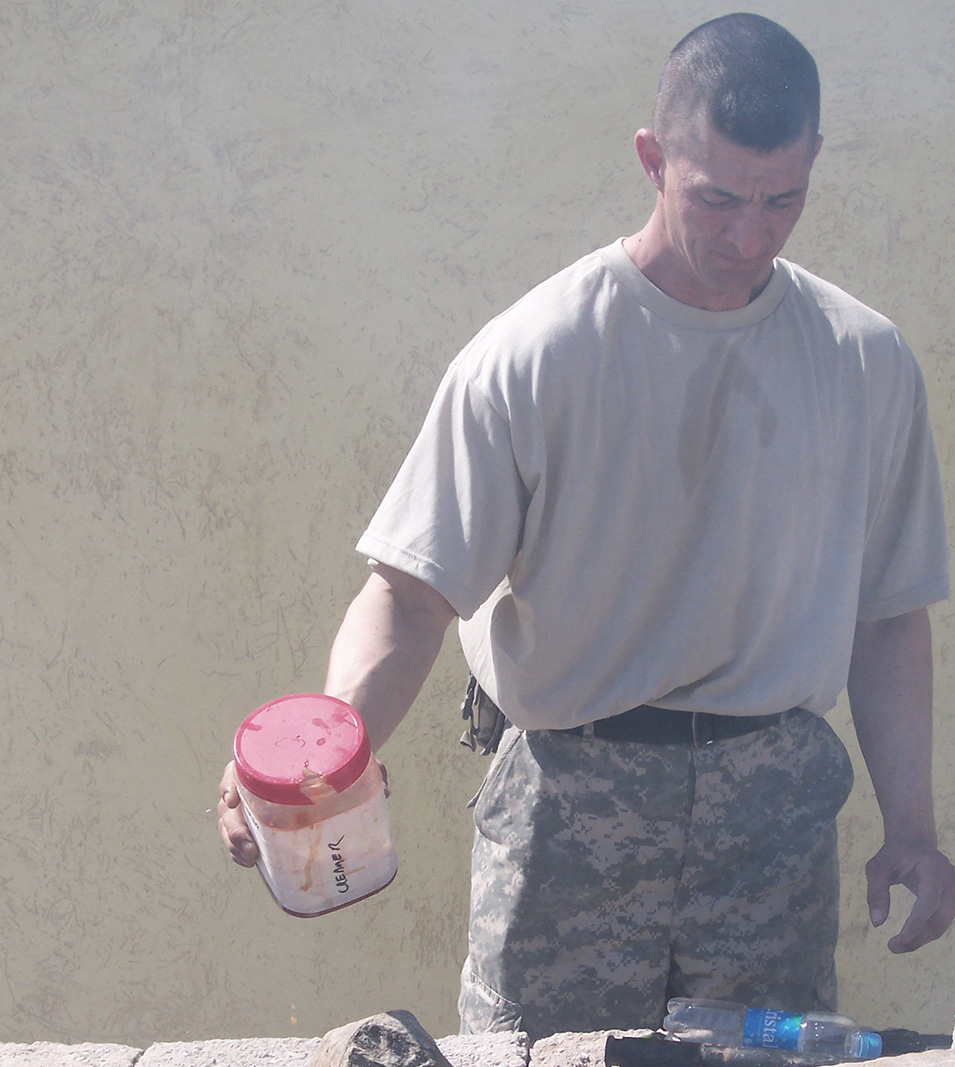 Top Character Strengths
SPIRITUALITY - KINDNESS - PERSEVERANCE 
SFC David J. Todd died on August 20th 2008. David was known for many strengths including faith, humanity and his perseverance.
When it came to his career, David understood the difference between fortitude and recklessness. He had discipline, integrity, and wisdom beyond his years. While he recognized that all of these attributes would be perfected through training, he also demonstrated that fortitude was what would set him apart from the rest. Where one may lack in training and understanding, courage and determination would kick into high gear. A colleague stated "I remember the night of my incident in Deleram, the first sound I heard after my truck was blown was SFC Todd laying down MK19 fire covering our position. Fast forward two weeks and I was set to drive again (after returning from the hospital) and Todd (My Gunner) told me to suck it and get behind the wheel and drive. Leadership is defined as accomplishing the mission through purpose, direction and motivation...That was SFC Todd and I thank him for it."
If you knew David, you are his family. It did not matter if you were at the gym and needed a spot, needed encouragement during deployment, or simply just needed someone to put you in your place. David treated everyone as a brother or father figure. David was raised in a very large family and up until he left for the Army, this large family was at the core of everything he did. Family shaped him into who he was by how we would treat anyone else that would come into his life. When he decided to start his own family, he did not disappoint! David has 5 children, all of whom are the essence of his heart and soul. The decision to go save the 12 men on August 20, 2008 was not just an act of courage, an act of heroism, or an event that can be categorized. It is simply what David was put on this earth to do, because he loved nothing more than to take care of his family. One of his brothers-in-arms stated, "I think about David every day I lace up my boots. He is my brother always, I could never forget."
David's faith was rooted in God and it remained constant in everything he did. While you probably wouldn't hear him preach about God or even refer you to scripture, the way in which he treated others demonstrated a living Bible. He was very humble, never boasted about his abilities to lead nor motivate others. When you are humble, you are approachable, and that is the very core of what my brother stood for, regardless of where he was at or what he was doing, he was approachable by everyone. He did not care what you looked like, what kind of car you drove, or what kind of weapon you carried- everyone deserved his love and friendship. David just simply did what his heart told him to do and others wanted to be a part of it, thus his leadership skills were second to none. A surviving soldier stated "Your son was always the first one to lend a helping hand, volunteer for the things that no one else wanted to do, he was always motivated, and he was the complete soldier."
TMF Stats:
001 78,000+ Veterans + Survivors Empowered

002 200,000+ Spartan Members
003 550,000+ Youth Living "If Not Me, Then Who..." Movement