Army
Kenneth Westbrook
---
DOD // 10.07.2009
HOMETOWN // Fort Riley, KS
DOB // 08.13.1968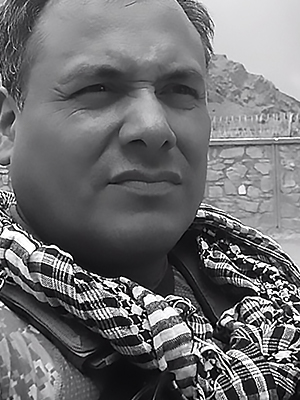 Kenneth was born at Fort Riley, Kansas on August 13, 1968 to Ruth and SFC Marshall Westbrook (Ret). Kenneth joined the US Army before he graduated from Shiprock High School by entering the delayed entry program in August of 1986. On July 16, 1987 he officially became a soldier in the US Army as a Heavy Anti-Armor Weapons Infantryman. He loved the notion of becoming a career military soldier just like his father, a Vietnam Veteran who served 20 years in the US Army. He wanted to make his dad proud and prove to the world he was going to make something of himself.
 Kenneth was also a decorated soldier who was very proud of his accomplishments. These are Kenneth's awards and decorations: The Silver Star, the Bronze Star Medal, the Purple Heart, the Meritorious Service Medal, the Joint Service Commendation Medal, the Army Commendation Medal (8th award), the Army Achievement Medal (10th award), the Army Good Conduct Medal (7th award), the National Defense Service Medal (2nd award), the Southwest Asia Service Medal (3rd award), the Iraq Campaign Medal, the Global War on Terrorism Service Medal, the Korean Defense Medal, the NCO Professionalism Development Ribbon (3rd award), the Army Service Ribbon, the Overseas Service Ribbon (4th award), the NATO Medal, the Kuwait Liberation Medal; Government of Saudi Arabia and the Government of Kuwait, the Combat Infantryman Badge, the Expert Infantryman Badge (second award), the Air Assault Badge, the Drill Sergeant Badge, the Driver and Mechanics Badge.
 On November 11, 2008 Veteran's Day Kenneth deployed to Afghanistan with a specialized group of soldiers that were assigned to the Military Transition Team from Fort Riley, Kansas. Kenneth and his team played a critical role by acting as liaisons between the US Army and the ANA (Afghan National Army). His role and that of his unit were to mentor the ANA soldiers and earn their trust. He once said that his job was both dangerous and rewarding. Kenneth and the sixteen team members were responsible for mentoring a brigade and six battalions of Afghan Border Police along a 480 kilometer stretch of the Afghanistan/Pakistan border. On September 8, 2009 Kenneth was wounded in the Ganjgal Ambush that left 3 Marines, 1 Navy Corpsman and 8 Afghan National Army servicemen dead. Ken was flown to WRAMC in Washington, DC and died of complications related to the wounds he received on the battlefield. He died on October 7, 2009 in my arms… my husband, father to our three sons and a Nation's Hero.He once asked me and confided, "If I should not come home…don't forget about me." I made a promise to never forget him."- submitted by his wife, Charlene Westbrook
Kenneth's service and sacrifice were honored by his family on the 2016 Expedition to Gallup, New Mexico.
Related Links
http://thefallen.militarytimes.com/army-sgt...kenneth...westbrook/4321485/
TMF Stats:
001 78,000+ Veterans + Survivors Empowered

002 200,000+ Spartan Members
003 550,000+ Youth Living "If Not Me, Then Who..." Movement