Army
Alexander Bennett
---
DOD // 08.06.2011
HOMETOWN // Tacoma, Washington
DOB // 10.31.1986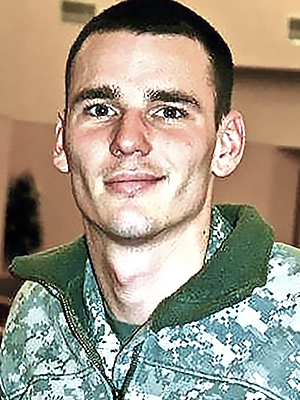 SGT Alexander J. Bennett, 24, of Tacoma, Wash., died in the Aug. 6, 2011, CH-47 Chinook helicopter crash in Wardak province, Afghanistan, along with 29 other United States service members. Bennett joined the Washington National Guard in 2004, followed by the U.S. Army Reserves in 2007, and served a tour in Iraq in 2009. The Curtis School District graduate is the recipient of the Purple Heart and Meritorious Service Medal, among many others. He was currently living in New Century, Kan., and is survived by his mother, Kim Robertson; his father, Lt. Col. Douglas Bennett; and other family and friends.
"It was almost like he was born to take that path…If I had to go back and live through those choices, I don't think I would've talked him out of it…He was so happy." – Kim Robertson, via the Seattle Times
The Travis Manion Foundation honored SGT Alexander J. Bennett with 30 other Fallen Heroes through our Character Does Matter program at the Westover School in Middlebury, Conn., on Jan. 18, 2013.
Related Links
Legacy.com
http://www.legacy.com/obituaries/tribnet/obituary.aspx?n=bennett-alexander&pid=153173376#fbLoggedOut
TMF Stats:
001 78,000+ Veterans + Survivors Empowered

002 200,000+ Spartan Members
003 550,000+ Youth Living "If Not Me, Then Who..." Movement