Army
Andrew Nicol
---
DOD // 08.08.2010
HOMETOWN // Kensington, NH
DOB // 02.07.1987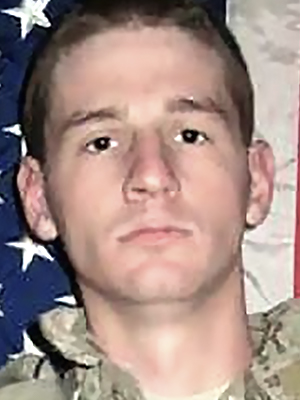 Sgt. Andrew C. Nicol was supporting Operation Enduring Freedom when he died Aug. 8, 2010 at Zhari Kandahar, Afghanistan, of wounds sustained when insurgents attacked his unit using an improvised explosive device. He was 23. The soldier was assigned to the 3rd Battalion, 75th Ranger Regiment, Fort Benning, Ga. He was a graduate of Exeter High School, where he wrestled competitively and placed 6th in the State Championships his junior year. He was posthumously awarded his second Bronze Star Medal, a Meritorious Service Medal, and a Purple Heart. He was survived by his parents, Roland and Patricia Nicol, his siblings, Roland and Alaina Nicol and Lauren Zabierek, his grandfather, Pasquale Emiro, his grandmother, Marianne Nicol, and numerous aunts, uncles, and cousins.
"He was absolutely fearless and proficient," U.S. Army Col. William Ostlund told the Eagle Tribune. "He took the fear level down because of his fearlessness."
The Travis Manion Foundation honored Sgt. Nicol with five more local Fallen Heroes through our Character Does Matter program in February 2012 when we told their stories to inspire 600 sixth grade students from Cooperative Middle School in Stratham, N.H. To honor the legacies of their Fallen Heroes, students completed 2,294 hours of service, and held a Memorial Day ceremony for veterans and families of the fallen.
Related Links
Eagle Tribune
http://www.eagletribune.com/haverhill/x107497164/Army-Ranger-grandson-of-Haverhill-vet-laid-to-rest
TMF Stats:
001 78,000+ Veterans + Survivors Empowered

002 200,000+ Spartan Members
003 550,000+ Youth Living "If Not Me, Then Who..." Movement