Army
John Bubeck
---
DOD // 12.26.2006
HOMETOWN // Collegeville, PA
DOB // 02.16.1981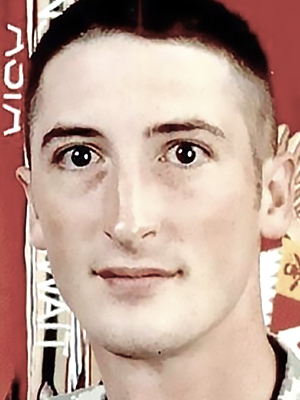 John T. Bubeck was killed while supporting Operation Iraqi Freedom.  He died on Dec. 26, 2006, of wounds suffered when an improvised explosive device detonated near his vehicle during combat operations Baghdad, Iraq on Christmas Day.  He was assigned to the 9th Engineer Battalion, 2nd Brigade Combat Team, 1st Infantry Division, Schweinfurt, Germany. SGT Bubeck joined the Army in August 2002, went to Kuwait in August 2006, and Iraq in October 2006. John received the Bronze Star and the Purple Heart. He was survived by his mother, Judith Bubeck, brother, Jim, and sister, Kathryn.
"Serving one's country is a noble calling. John chose to be a soldier and faithfully and honorably served his country. John was a proud soldier," Brig. Gen. Jesse R. Cross said.
John's life and legacy of service were honored by family during the 2016 JLM Expedition in Pennsylvania as well as the 2016 Expedition to Montana.
TMF Stats:
001 78,000+ Veterans + Survivors Empowered

002 200,000+ Spartan Members
003 550,000+ Youth Living "If Not Me, Then Who..." Movement