Navy
Patrick Feeks
---
DOD // 08.16.2012
HOMETOWN // Edgewater, MD
DOB // 10.08.1983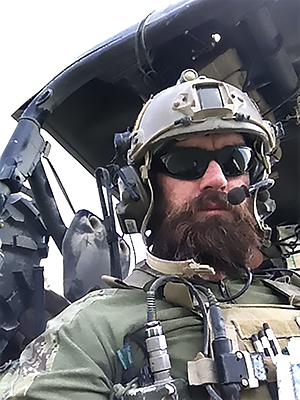 Patrick Delaney Feeks died in Southern Afghanistan when the helicopter he was in was shot down by enemy fire. Pat was assigned to SEAL Team 3 out of Coronado, California. Pat had done several previous tours of duty in Iraq but this was his first tour in Afghanistan. Patrick always wanted to be a Navy SEAL from a very young age; in life there was no other path for him to follow. He joined the Navy later because he had to get surgery to correct his vision so he could qualify for screening standards. Pat was an avid bicyclist and sportsman his entire life.
Pat was posthumously awarded the Bronze Star with Combat V and Purple Heart. He is survived by his wife Emily (who is herself on active duty in the Navy and currently the only active duty surviving spouse working at Special Operations Command), his parents Tom (who is a retired Navy Captain), mother Ginny, and sister Regina (who is a LTJG in the Navy as well).
His wife, Emily, attended the 2013 Survivor's Retreat and the 2015 Survivor's Summit Expedition . Patrick Delaney Feeks was also honored at the Travis Manion Foundation First, Second and Third Annual West Coast Golf Tournament.
TMF Stats:
001 78,000+ Veterans + Survivors Empowered

002 200,000+ Spartan Members
003 550,000+ Youth Living "If Not Me, Then Who..." Movement