Navy
Darrik Benson
---
DOD // 08.06.2011
HOMETOWN // Angwin, California
DOB // 10.03.1982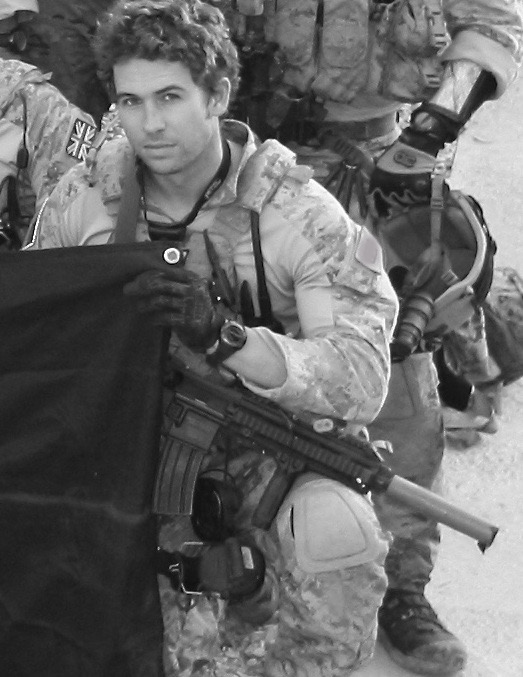 On Aug. 6, 2011, Special Warfare Operator Petty Officer 1st Class (SEAL) Darrik C. Benson was one of thirty service members who died in a CH-47 Chinook helicopter crash in Wardak province, Afghanistan. The Angwin, CA native was 28. Benson graduated from St. Helena High School in 2001 and enlisted in the Navy a few months later. Benson lived in Virginia with his fiancé, Kara, and son Landon.
"This week we lost our son, brother, uncle, friend and hero. Darrik Benson was killed doing what he loved. He died alongside his friends and teammates, some of the bravest men this world has ever known," read a family statement released through the Naval Special Warfare Command office, and printed in the Napa Valley Register.
The Travis Manion Foundation honored SO1 (SEAL) Darrik C. Benson with 30 other Fallen Heroes through our Character Does Matter program at the Westover School in Middlebury, Conn. on Jan. 18, 2013.
Related Links
LA Times
http://articles.latimes.com/2011/aug/28/local/la-me-darrik-benson-20110828
Napa Valley Register
http://napavalleyregister.com/news/local/mother-says-son-always-wanted-to-be-a-seal/article_62beb27a-c7c1-11e0-8771-001cc4c002e0.html
TMF Stats:
001 78,000+ Veterans + Survivors Empowered

002 200,000+ Spartan Members
003 550,000+ Youth Living "If Not Me, Then Who..." Movement