Navy
Stephen Mills
---
DOD // 08.06.2011
HOMETOWN // Fort Worth, TX
DOB // 10.25.1975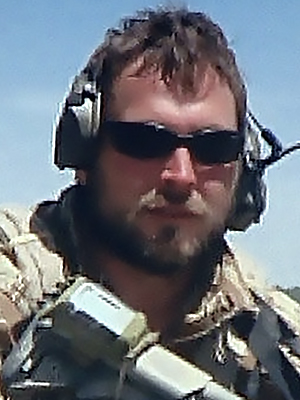 Special Warfare Operator Chief Petty Officer (SEAL) Stephen M. Mills, 35, of Fort Worth, Texas, was one of 30 soldiers killed on Aug. 6, 2011 in a CH-47 Chinook helicopter crash in Wardak province, Afghanistan. Before joining the SEALS, Mills served on the now-decommissioned Spruance-class destroyer Kinkaid for three years. He completed BUD/S training in 2001 and moved from a west coast SEAL team to an east coast SEAL team in March 2005. Mills is the recipient of several decorations, including two Bronze Star Medals with 'V' device for valor, Joint Service Commendation Medal with 'V' device for valor, four Navy/Marine Corps Achievement Medals (one with 'V' device for valor), a Combat Action Ribbon, a Presidential Unit Citation, and many more.
His cousin, Tina Mills Cunningham, remembered him by saying, "He was always giving to other people, and he loved his country."
The Travis Manion Foundation honored SOC (SEAL) Stephen Mills with 30 other Fallen Heroes through our Character Does Matter program at the Westover School in Middlebury, Conn., on Jan. 18, 2013.
TMF Stats:
001 78,000+ Veterans + Survivors Empowered

002 200,000+ Spartan Members
003 550,000+ Youth Living "If Not Me, Then Who..." Movement