Army
James Baxley
---
DOD // 11.20.2013
HOMETOWN // Walton, KY
DOB // 05.23.1975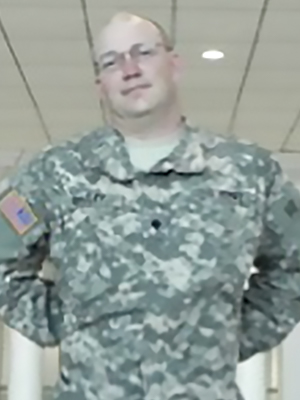 SPC. James K Baxley was born on May 23, 1975. From the start, he was born to be a soldier in the U.S. military. He joined the Army Reserve right after high school, but that was short lived due to an injury that he sustained while in basic training. Then in 2008 he decided to take a chance and try and join the U.S. Army once again, except this time he wanted to be active duty.
In September of 2009 his dream finally came true when he went to MEPS and signed his contract to be active duty with the U.S. Army. His family could not have been more proud of him. He fought so hard to finally be in this spot. In January 2010, he left for Fort Jackson, South Carolina for basic training. He pushed through like a champ, just like he always did. After graduation he then departed for Sheppard Air Force Base in Texas, where he did his Advanced Individual Training (AIT) to become a plumber in the Military.
In May 2010, after AIT, he had to report to Fort Knox, KY where he was to be stationed. This was exciting for him, his wife, and his son. His wife, Kathryn, and son, Christian, were still close to family yet got to see all of the history behind Fort Knox. Kathryn and her son were finally able to join him in August of 2010 after receiving housing on post. This is where the family's journey began not realizing how much time they were going to have together. In October 2012 during night-time sling load training at the air field, James was involved in a pretty serious accident. A chinook helicopter hit him in the head twice causing him to fall 8 feet to the ground. When his wife got the call, she was frantic, only being told that he was hit by a helicopter, there were so many things running through her mind.
All in all, James was ok. He suffered a severe TBI and busted a few disks in his neck, but he was alive and in one piece. That was what Kathryn was thankful for. In the coming year James suffered greatly. He could no longer do the things that he loved to do or he was not able to do them for very long. He loved to hunt deer, but could hardly do that anymore. He could not do much around the house, like mow the yard, or stand in the kitchen to cook or do dishes. He spent a lot of time on the computer playing games to try and help him focus better. Little to his wife's knowledge he was keeping things from his family because he did not want them to worry about him.
James was trying hard to be put in front of the Medical Board for a review and discharge, but his unit was not having that at all. They said they needed him too much. The doctors told his unit that he could not do the work that he was doing anymore. His doctor stated that James either needed a desk job or to be removed from service. Neither of those options sat well with James' superiors. On November 13, 2013 he was admitted into the hospital for a routine surgery that didn't go so routinely. The next morning he had suffered a massive stroke and was unable to speak or move. The hospital tried everything possible to spare his life, but was unsuccessful. He passed away on November 20, 2013 at 2:13pm. He is now whole once again and in a much better place. His family misses him dearly every day.
James Baxley's son, Christian, said that his father was more to him than just his hero. His father was just that, the best father he could ask for, his best friend, sometimes like his brother. He was everything he could have asked for. James would drop anything he was doing for his family and his fellow Soldiers. He was the units go to guy if they needed something done. Christian was very proud of his father. James fought so hard to get into the U.S. Army, only to be lost to it. – submitted by family
TMF Stats:
001 78,000+ Veterans + Survivors Empowered

002 200,000+ Spartan Members
003 550,000+ Youth Living "If Not Me, Then Who..." Movement