National Guard
Clifford Brackeen
---
DOD // 09.28.2014
HOMETOWN // Aurora, MO
DOB // 09.07.1955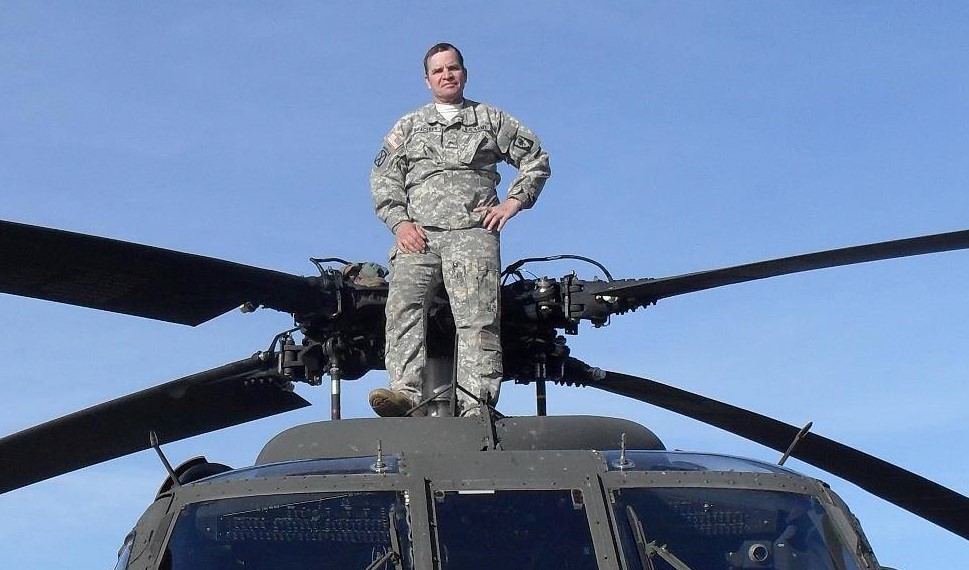 TOP CHARACTER STRENGTH
LOVE - PERSEVERANCE - SPIRITUALITY
SSG Cliff Brackeen served in the Army from 1973 to 1976. Following 9/11, Cliff felt compelled to do more, so at the age of 49 he began to petition the Army National Guard to re-enlist. Following a lengthy process and daily phone calls with the Army and State Representatives, Cliff finally proved he was sincere and was sworn in at the age of 51. In 2008, Cliff was deployed in Basrah, Iraq, during Operation Iraqi Freedom. Cliff remained in the Army National Guard for eight years and was a Blackhawk mechanic at the Springfield Missouri AVCRAD up until his death, when he was in an accident on his way to Annual Training. In his free time, Cliff enjoyed activities such as: swimming, cook-outs, roller skating, camping, fishing, and traveling the United States to see the sights. While spending time with his kids and grandchildren was important, he also loved to take his wife out to dinner, go to the movies, go on trail rides, and make pancakes on Sunday mornings.
Cliff was a true patriot. He bled red, white and blue! He and his wife were married for 35 years and raised eight awesome children, two of whom followed in his footsteps and became Marines. They both continue to serve today.
Character Strength Stories:
Love - One of my most precious memories is how much Cliff loved his kids. Before re-enlisting in the ANG, Cliff was a farrier and his job required him to spend a few hours at his clients' farms shoeing horses. On Saturdays, when I was required to work at the post office, Cliff would load the kids up in his pickup truck, baby swing, diaper bag and all, and take them with him. Not many husbands are so willing to share in the responsibility of caring for the kids. At Cliff's funeral, several of his friends shared how it made them smile seeing the baby in the swing and the little ones helping their daddy while he worked.
Perseverance - Cliff was 49 years of age when he applied to go back into the military. He wouldn't take no for an answer. He passed his physicals and his application was misplaced. He wouldn't give up! For two years he would work out, inquire at the local National Guard office, and finally took a trip to Washington DC. At 51 years of age, Cliff was reenlisted!
Spirituality - Cliff gave his life to Christ in 1984. Through the years, he relied on Christ for strength and direction. Cliff would give his time at the local youth prison in Southern California to play a positive role in the life of young inmates. He also supported his wife in ministering to women in prison by taking babies into his home. Cliff was a guy who would give a ride or a few dollars to a person down on their luck. His heart was big and generous.
-Submitted by Winona, Surviving Wife
Cliff's service was honored during the 2023 New Orleans Expedition and 2018 Guatemala Expedition.
TMF Stats:
001 78,000+ Veterans + Survivors Empowered

002 200,000+ Spartan Members
003 500,000+ Youth Living "If Not Me, Then Who..." Movement