Army
Joshua Mattero
---
DOD // 07.24.2007
HOMETOWN // Chula Vista, CA
DOB // 12.06.1977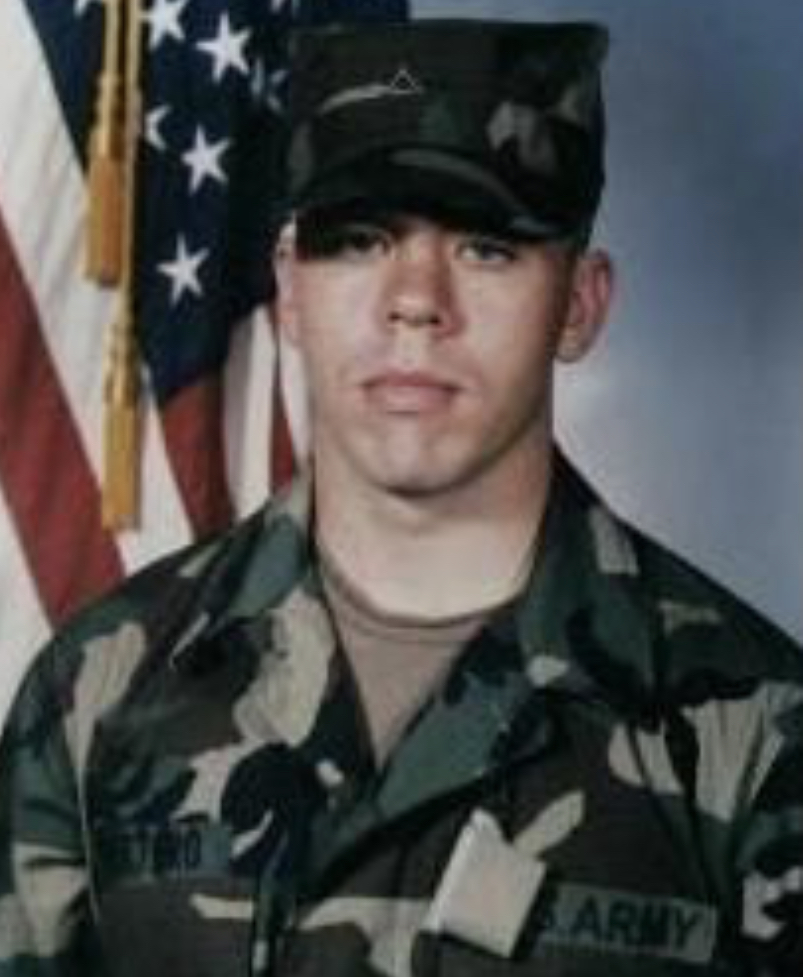 TOP CHARACTER STRENGTHS
BRAVERY - TEAMWORK- PERSEVERANCE
Joshua P. Mattero was born on December 6,1977 to Francis Mattero and Sara Mattero. Prior to joining the Army he was an Eagle Scout and graduate of Castle Park High school in Chula Vista, CA. Josh then spent 2 years at a technical college before then following in his father's footsteps by joining the military.

Joshua enlisted in the US Army as a Private in the in 1998 at the age of 20. Due to his high level of interest in trying to understand how things work, his superior level of ambition and always looking for a new challenge Joshua chose to change MOS's after his first enlistment and join the elite group of Explosive Ordnance community in the Army. He was so good at what he did, he graduated at the top of his class.

Josh went on to service this great nation while going on 3 deployments, 2 of which were in the Middle East in support of Operation Enduring Freedom/ Operation Iraqi Freedom. It was on his last deployment, which he volunteered for while attached to the 749th Ordnance Company, 63rd Explosive Ordnance Battalion, based at Andrews Air Force Base, Md that he was killed in action on July 24,2007 while trying to dispose of an IED in Baqubah, Iraq.

SSGT Mattero will always be remembered for his bravery, selflessness and the honor he took in serving his country.
Character Strength Story:
"Josh volunteered to go in his last deployment so other people could come home. This not only is a display of exceptional bravery but also shows how selfless he really was. "
-Submitted by Melissa, Surviving Sister
TMF Stats:
001 78,000+ Veterans + Survivors Empowered

002 200,000+ Spartan Members
003 550,000+ Youth Living "If Not Me, Then Who..." Movement