Army
Mark Langley
---
DOD // 06.10.2019
HOMETOWN // Ontario, CA
DOB // 11.02.1984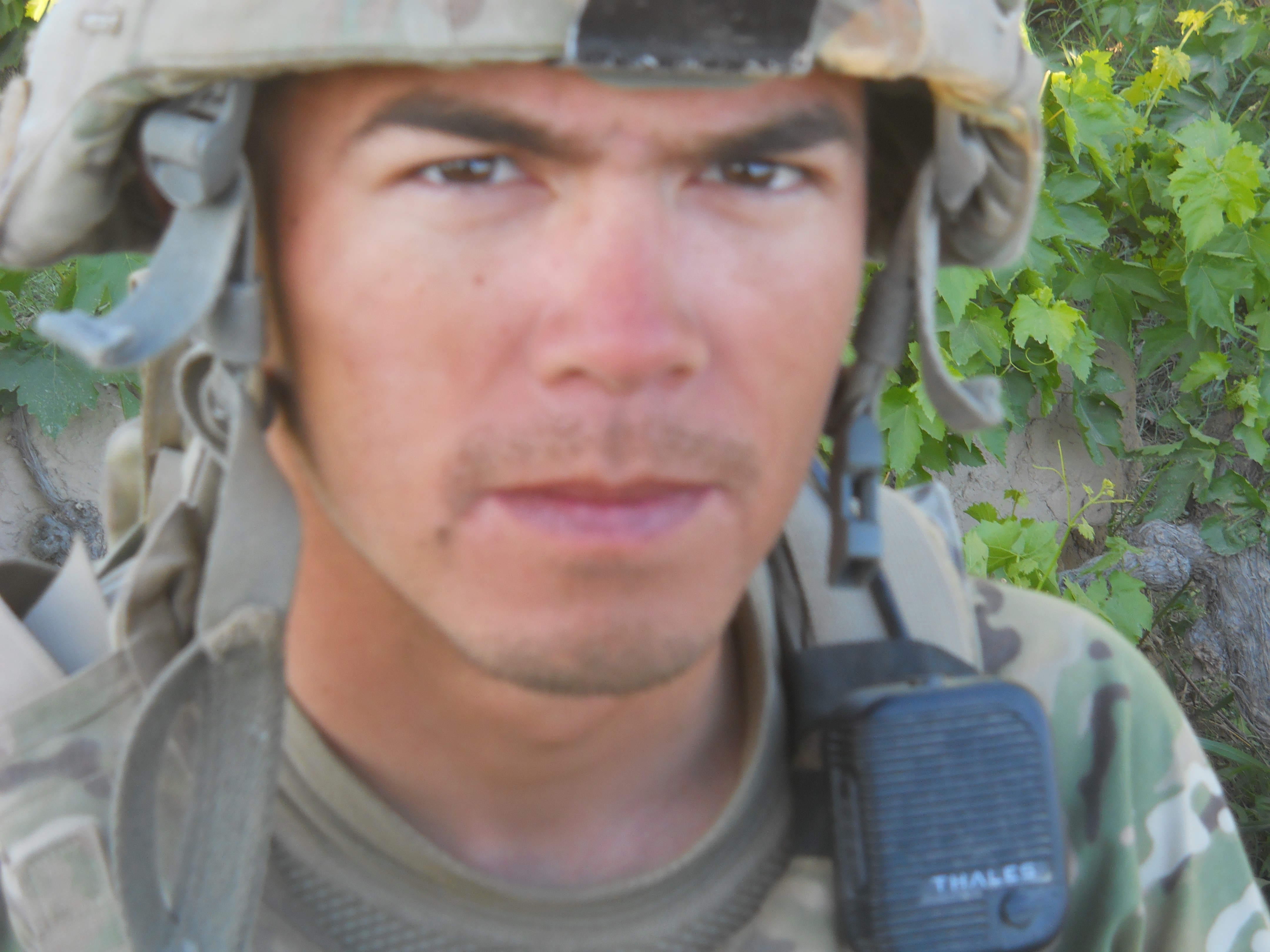 TOP CHARACTER STRENGTHS
BRAVERY - HUMOR - KINDNESS - LEADERSHIP
SSG Mark Harold Langley was an inspirational leader and loving son, brother, and husband. He passed away at 34 years old. He served in the U.S. Army between 2005-2013 with the 82nd Airborne Division at Fort Bragg, NC as a Combat Engineer and achieved the rank of Staff Sergeant. His time in service included three combat deployments to Iraq, one to Afghanistan, and one humanitarian mission in Haiti. He also won four Army Commendation Medals. His leadership as a non-commissioned officer (NCO) became a role model to his men as they resumed the NCO role.
While in the Army, Mark discovered a passion for powerlifting, fitness and exercise that he carried into civilian life. He was a coach for the Durham County Special Olympics powerlifting team and a nationally recognized researcher, blogger, and influencer. His dream was to use his knowledge to improve soldiers' readiness for combat. His blog can be found at https://zerosumgains.blogspot.com/. He graduated Magna Cum Laude from North Carolina Central University (NCCU) with a Bachelor of Science in Exercise Science. He won the National Conditioning and Strength Association Minority Scholarship twice, as well as the NCCU Department of Physical Education and Recreation Leadership Award and the Leroy T. Walker Physical Education Award. Mark passed while pursuing a Master of Science in Exercise Science at Appalachian State University.
 Mark was an exceptional commander and role model. He was known for his honest and caring leadership, his razor-sharp wit, and his dark sense of humor. He was a generous, kind, and loyal family member and friend. His friend noted: "If you needed $10 and Mark only had $5, he would give you his money and borrow the rest to make sure you were alright". Mark had an outstanding ability to see people and make space for who they truly are. Being around him meant being around unconditional acceptance and love, regardless of whether you have known him for years or for a few minutes.
Character Strength Stories:
LEADERSHIP – Mark's biggest pride from his military service were not his deployments or MOS, but how as an NCO he influenced his men to become better versions of themselves. He saw being a leader as a lifelong commitment that continued even after he left the service. He took his role as a commander and leader very seriously, and was a role model for leadership his soldiers followed when they became NCOs themselves. When he disciplined his men, he would always take the time to explain what mistakes they've made, and many times bought them a burrito afterwards. Mark often stayed up all night writing thorough and detailed counselings for his soldiers or drove to post on weekends to train and support soldiers preparing for the PT test. Mark separated from the Army in 2013, but he still maintained his role as a leader. He supported many of his men as they struggled with transitions into civilian life, divorces, and mental health challenges. He was a solid rock to relay on, a friend in a time of need, and the reason some of his soldiers have been able to make it through and choose life.
When I tried to get healthier and started running, Mark supported me by joining my runs. The runs were challenging for me but hardly a workout for him. One night we were running near the Cape Fear River, when I hit a wall. I was scared and ashamed. Mark responded by encouraging me to push forward, saying he would carry me back to the car if I couldn't walk, but that I should try to keep running. His response was so reassuring and calm. He gave me the faith and strength to finish the run. This story demonstrates Mark's superpower – he believed in you when you didn't believe in yourself, and gave you the strength to push forward. His spirit still guides me now, encouraging me to push past my limits into new uncharted territories. 
-Submitted by Lior, Surviving Wife
TMF Stats:
001 78,000+ Veterans + Survivors Empowered

002 200,000+ Spartan Members
003 550,000+ Youth Living "If Not Me, Then Who..." Movement