Army
Patrick Hamburger
---
DOD // 08.06.2011
HOMETOWN // Lincoln, NE
DOB // 05.25.1981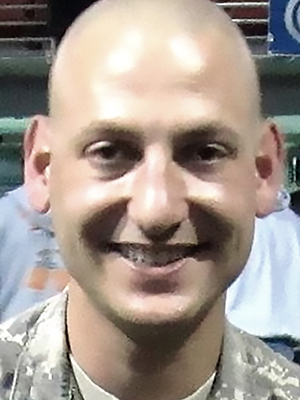 Staff Sergeant Patrick Hamburger, 30 of Lincoln, Nebraska, was killed on Aug. 6, 2011 when his CH-47 helicopter was shot down in Wardak province, Afghanistan. The Southeast High School graduate was assigned to 2nd Battalion, 135th Aviation Regiment (General Support Aviation Battalion), and at the time of his death had been in Afghanistan for less than two weeks. He was survived by his long time girlfriend Candie Reagan, his daughters Veronica Reagan and Payton Hamburger, his mother and stepfather, Joyce and Delayne Peck, his father and stepmother, Douglas and Shaune Hamburger, two brothers, his grandparents and three stepsiblings. Patrick was posthumously promoted to Staff Sergeant.
"He was selfless. He didn't worry about himself half as much as he worried about everyone else. You could have been a complete stranger and if he could have helped you, he would've done it. Patrick was a hero even before he put on his uniform and saluted the flag." –Chris Hamburger, brother
The Travis Manion Foundation honored SSG Patrick Hamburger with 31 other Fallen Heroes through our Character Does Matter program at the Westover School in Middlebury, Conn., on Jan. 18, 2013.
TMF Stats:
001 78,000+ Veterans + Survivors Empowered

002 200,000+ Spartan Members
003 550,000+ Youth Living "If Not Me, Then Who..." Movement