National Guard
Paul Drasutis
---
DOD // 04.06.2014
HOMETOWN // Shreveport, LA
DOB // 05.12.1965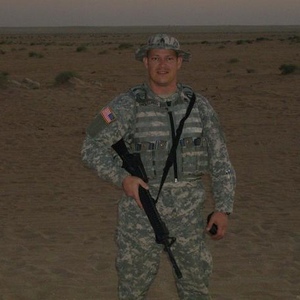 TOP CHARACTER STRENGTHS
BRAVERY - HUMOR - SOCIAL INTELLIGENCE
Paul was born in Shreveport, Louisiana on May 12, 1965. He was the son of the late Harry and Paulette (Slusser) Drasutis who survives him of Pensacola, Florida.
Paul graduated from B.T. Washington High School in Pensacola, FL. He was also a graduate of Louisiana State University. Paul was employed as a supervisor at General Motors (GM) serving several different plants including the Defiance. 

Character Strengths Stories:
Bravery - Paul was not a fire fighter. However, when GM was on fire and everyone was told to evacuate. He went in and put out the fire before the fire department got there. He saved the plant.
Humor - Paul and I both enjoyed life with humor. It was our super power.
Social Intelligence - Paul could read people and put them in their best position.  - Francine, Surviving Wife
TMF Stats:
001 78,000+ Veterans + Survivors Empowered

002 200,000+ Spartan Members
003 550,000+ Youth Living "If Not Me, Then Who..." Movement