Marines
Nick Caboteja Jr.
---
DOD // 03.08.2010
HOMETOWN // Woodbridge, VA
DOB // 07.01.1976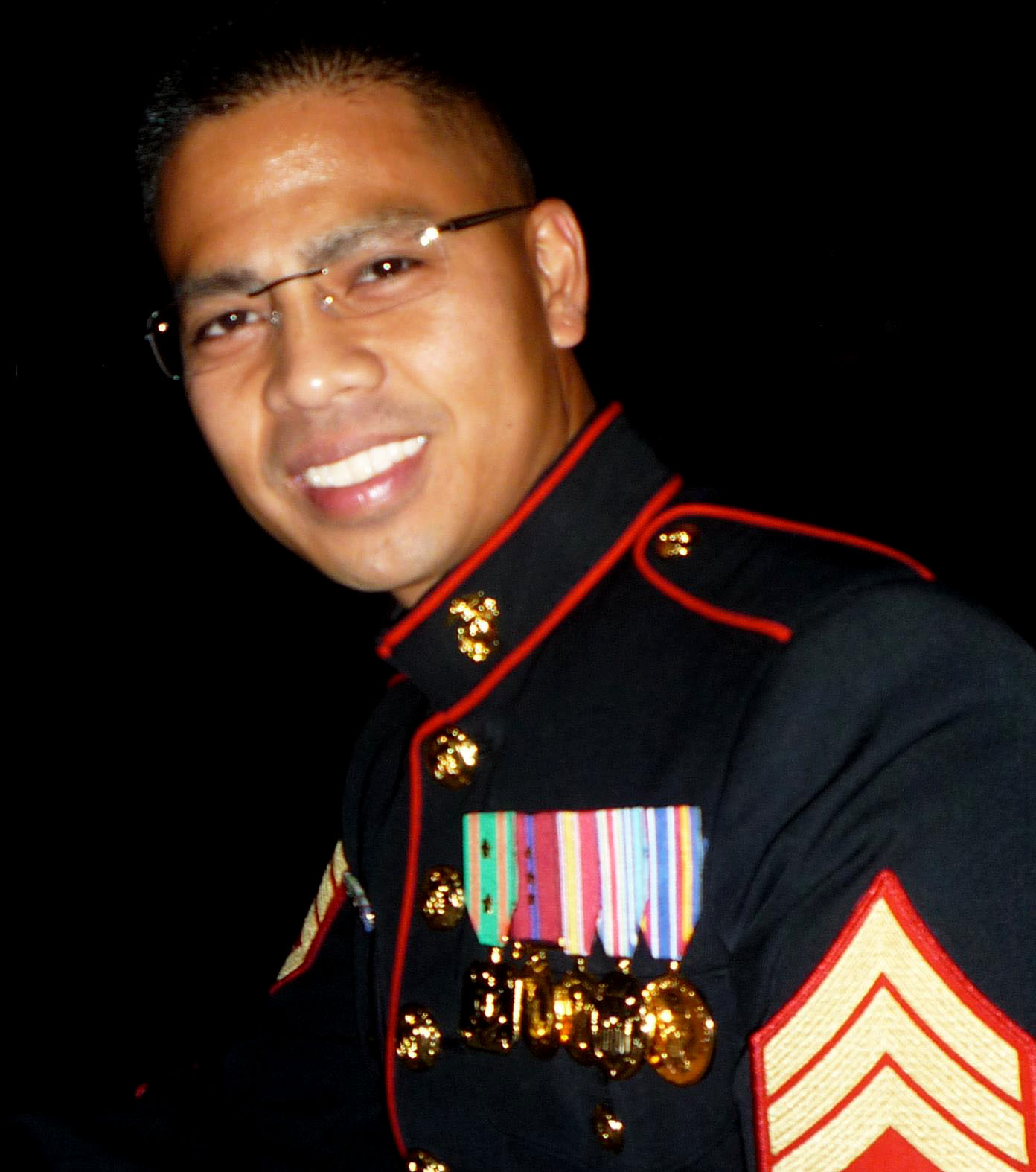 TOP CHARACTER STRENGTHS
HUMILITY - HUMOR - TEAMWORK
SSgt. Nick Caboteja Jr. joined the United States Marine Corp in 1996 and served until his sudden death in 2010. He worked in the field of Logistics while supporting Operation Iraqi Freedom, including during the Iraqis' milestone free elections in January 2005. Nick was deployed several times with the 31st MEU in 2004 and 2005. "The difference between a click and a bang, is supply," was something he said constantly, referring to how important their role was to their missions. Nick and his fellow Marines always worked hard, especially right before deployments. He worked long hours, especially as a Staff NCO,  to set an example to his fellow junior Marines, in order to ensure that all inventory was accounted for, protected and guarded. 
Character Strength Stories:
Humility- There were many times when Nick was the one who did the bulk of the effort or resolved a major issue when no solution was possible, thought outside the box and came up with an alternative. Yet, he always gave the recognition to the entire team or to others that he worked alongside or the previous leaders he worked under, explaining that he learned it from their skillful leadership guidance.
Humor - Nick always used humor to cut the tension if his fellow Marines were in a heated debate or to make someone laugh if they were saddened by an issue. Nick also loved to play practical jokes and on April Fools' Day, everyone knew to watch out because they never knew what funny prank he would come up with.
Teamwork - Nick was always easy to get along with and was fair and honest. Teamwork just came naturally to him. He always set the example, especially for his Junior Marines. Nick created a more positive and motivating atmosphere, which in turn formed a great team.
-Submitted by Brigitte, Surviving Wife
Nick's service was honored during the 2016 Teen Expedition and 2023 New Orleans Expedition.
TMF Stats:
001 78,000+ Veterans + Survivors Empowered

002 200,000+ Spartan Members
003 500,000+ Youth Living "If Not Me, Then Who..." Movement