Air Force
John Brown
---
DOD // 08.06.2011
HOMETOWN // Siloam Springs, Arkansas
DOB // 11.03.1977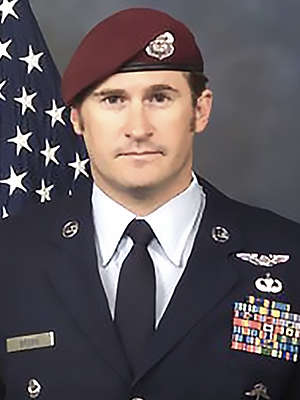 TSgt John W. Brown was among the thirty one service members who lost their lives in a CH-47 Chinook helicopter crash in Wardak province, Afghanistan. The Siloam Springs, AR native was 33, and in his ninth year of service. He was survived by his wife, Tabitha, his father, Dan, his mother, Elizabeth Newlun, and his brothers Danny and Lucas.
"At 6 feet 2 inches tall, Brown was nicknamed 'the gentle giant.' A former teammate of Brown's said he was a big man, but his heart was even bigger. He said Brown had a belief in something higher and believed in a justness and goodness that would shine through. He said everyone in attendance could take away some life lessons from 'big John Brown' to live harder, fight stronger and live better than the common man." -United States Air Force website
The Travis Manion Foundation honored Tech. Sgt. John W. Brown with 30 other Fallen Heroes through our Character Does Matter program at the Westover School in Middlebury, Conn. on Jan. 18, 2013.
Related Links
ABC7 – The Spirit of Arkansas
http://www.katv.com/story/15223189/arkansan-among-30-service-members-killed-in-helicotper-crash
TMF Stats:
001 78,000+ Veterans + Survivors Empowered

002 200,000+ Spartan Members
003 550,000+ Youth Living "If Not Me, Then Who..." Movement