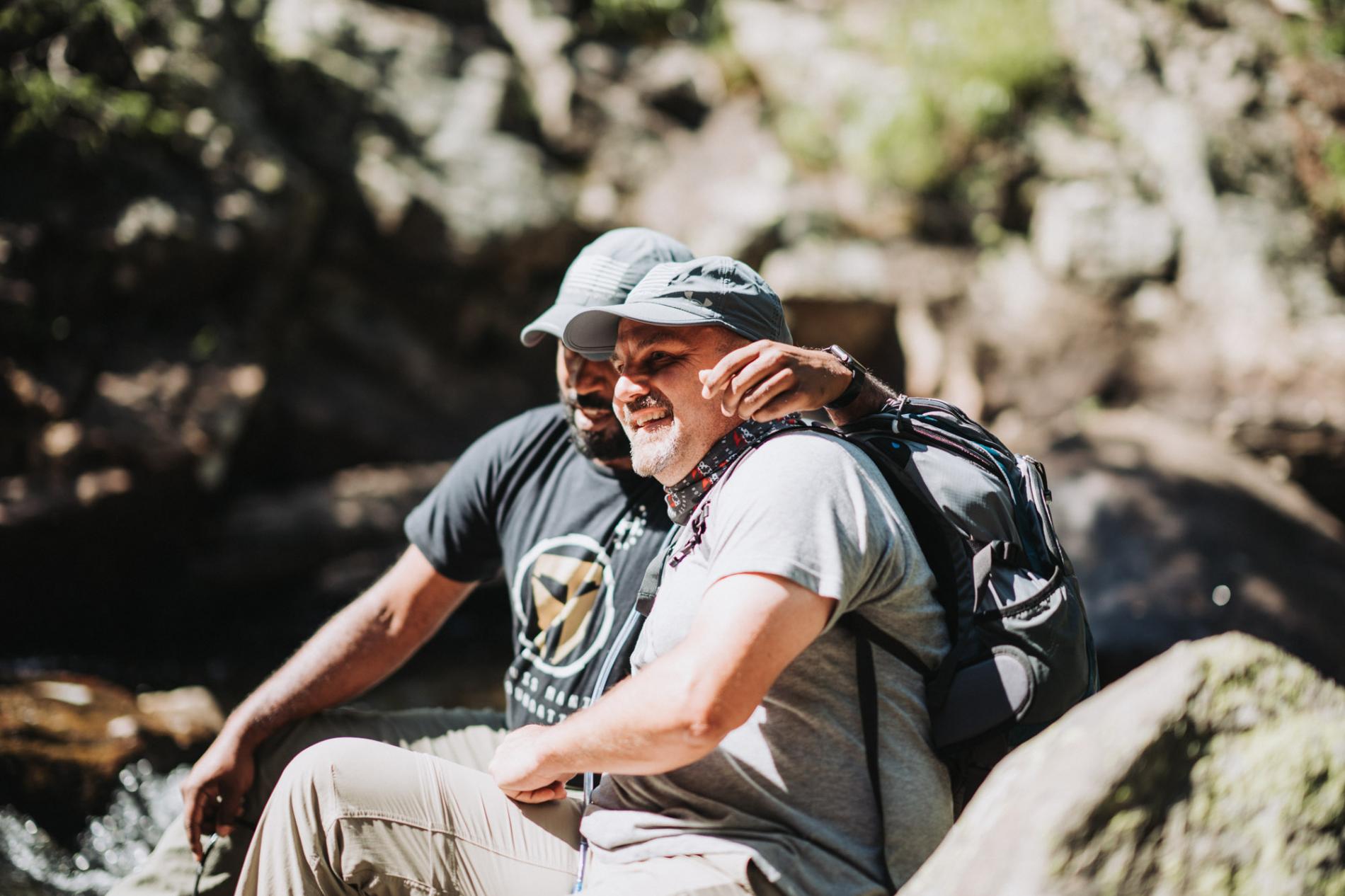 Each year, as we recognize our nation's veterans who have given so much of themselves, many Americans search for opportunities to show their gratitude and appreciation for their service. In honor of Veterans Day, Travis Manion Foundation (TMF) offers several ways you can
thank a veteran
for their service in small but meaningful ways from wherever you are. 
1. Serve Alongside Veterans
One easy way to thank a veteran is by serving alongside them in community service. Through TMF's Operation Legacy Service Projects, veterans and inspired civilians come together to fill pressing needs including neighborhood beautification projects or stepping up for vulnerable populations.. When you choose to thank a veteran by serving alongside them, you embody the TMF ethos of "If Not Me, Then Who…", demonstrating your commitment to a lasting legacy of service. Check out our map to find more information, register for service projects in your area, or learn how to host your own service project.
2. Support Programs that Empower Veterans
You can also thank a veteran by supporting organizations like TMF that focus on improving the mental health and well-being of veterans all year long. TMF's Spartan Leadership Program is a proprietary, 7-month program that allows veterans to foster their leadership skills, help them build on their strengths, and find healing, fulfillment and connection through service. When you support TMF, an average of 91 cents of every dollar goes directly toward empowering veterans to connect passion with purpose, and leverage their own experiences to improve our nation's communities. 
3. Learn a Veteran's Story 
Thank a veteran today by taking the time to connect and learn the story of a veteran in your community. Each veteran's story of service and their time in uniform is worthy to be heard. As we show up for veterans through active listening and acknowledge their many sacrifices, we honor their legacy of service.
At TMF, we work each day to empower veterans to lean into their strengths and find connection with others when they need it the most: post-military. With a renewed sense of purpose, they often go on to inspire and change the world around them.
Join the mission
with TMF and step into a community where each of us can make a difference in the lives of our nation's heroes all year long. 
001
78,000+
Veterans + Survivors Empowered
002
200,000+
Spartan Members
003
550,000+
Youth Living "If Not Me, Then Who..." Movement