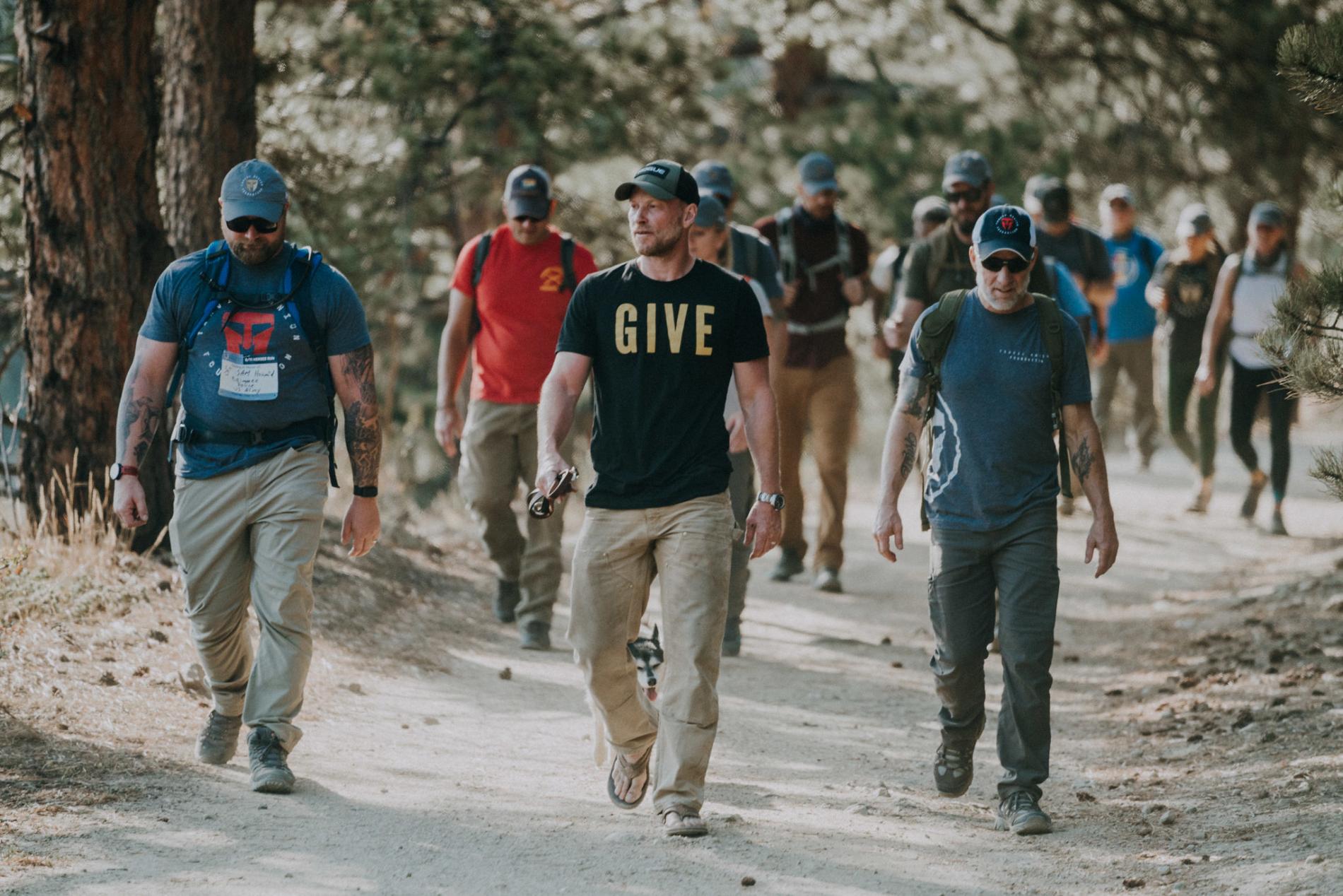 From Marine to Mentor: Spotlight on Brian "Tosh" Chontosh
Brian "Tosh" Chontosh knows the challenges veterans face after leaving the military—loss of purpose, lack of community, feelings of disconnection. He knows because he lived it. 
During his 21 years in the Marine Corps, Tosh distinguished himself as an extraordinary leader, ultimately receiving the Navy Cross for his remarkably heroic actions in Iraq. After retiring as a Major in 2013, he tried to find fulfillment and purpose through extreme athletic events and physical challenges, but realized he could not fill the void he was experiencing by himself. 
Through TMF, Tosh discovered his true purpose lay in helping other veterans improve their mental health. Each year, a group of veterans travels to Tosh's Crooked Butterfly ranch in Colorado for a week of self-exploration, personal development, and resilience-building through TMF's proprietary Spartan Leadership Program. "I wanted to play a role in the work TMF is doing because I've been where so many of these veterans are now," said Tosh. "That puts me in a unique position to understand and help. It's a pretty big relief when you find someone who has experienced similar struggles and is willing to share what it was like and what helped them get through it. That kind of connection is everything." 
According to reports, 55% of post-9/11 veterans feel disconnected from civilian life and lack a sense of purpose. "A lot of veterans hold on so tightly to the time they served," said Tosh. "It's absolutely a powerful part of our journey, but we're so much more than just that. We have a lot more to give. We just need people to believe in us." 
As founder and executive director of Big Fish Foundation, Tosh works on multiple fronts to leverage his own lessons learned so that other veterans don't have to continue standing in the shadow between living and truly thriving, like Tosh was when he first took off the uniform. 
Mental health struggles are common in today's world, but they've always been a dire concern for veterans. In November, as we celebrate the service and selflessness of countless men and women, show veterans you care about what they've done for our country already and the positive impact they can have on the future of it as well by supporting TMF. With your support, TMF and veteran leaders like Tosh can continue to help our nation's heroes thrive.
001
78,000+
Veterans + Survivors Empowered
002
200,000+
Spartan Members
003
550,000+
Youth Living "If Not Me, Then Who..." Movement