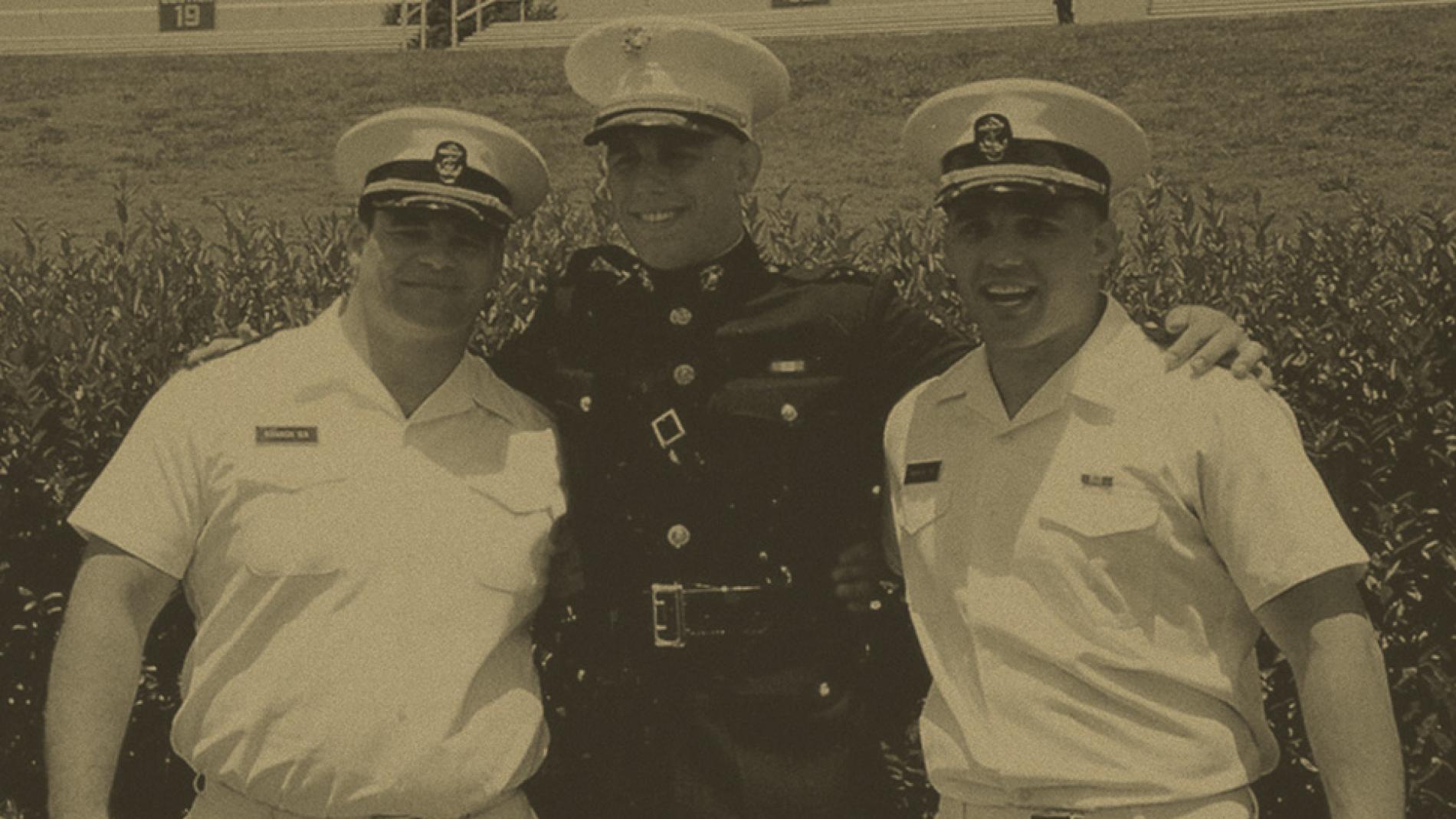 Looking back 11 years after Travis' death, I don't think of Travis Manion "the man that was larger than life," or even Travis Manion "the warrior." I think of him as my friend.
We were brothers that wrestled together at the Naval Academy. We sweated together, shared early mornings and late nights on the mat, and trained harder than most can only imagine, but we were just two friends. I didn't necessarily know Travis as a Marine, or someone that would sacrifice his life for others, or more importantly for his country. He was just one of us; a guy who loved the sport of wrestling and had a winning spirit. Although the military was part of it, we had other priorities and interests at the time. We enjoyed life, we wrestled, occasionally got into some trouble, laughed a lot, and lived for that day. We didn't think of what was to come.
Wrestlers become great because they practice day in and day out. What set Travis apart was his ability to concentrate on how to be better today. Not tomorrow or even five years from now. He woke up every day and asked himself, "How can I be better today?" He knew that tomorrow may bring things that he didn't like or events beyond his control, but what he could control, was his dedication to the moment and commitment to be better, as a wrestler, as a friend, as a son and as a Marine.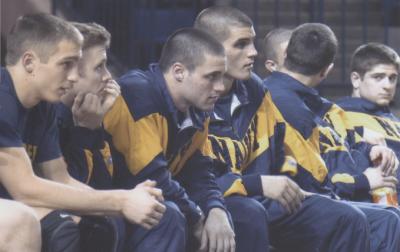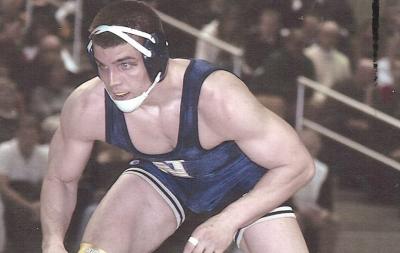 It's the reason he cared for his friends and family so deeply. Most wrestlers don't wrestle because it's fun or easy. We wrestle to win, to be better than our opponent. It's grueling mentally and physically--especially with little rest and the rigors of life at the Academy. Wrestling makes you mentally tough and it's this mentality that serves wrestlers well in life. It's the same mentality Travis brought to being a Marine and why I wasn't at all surprised that Travis excelled at leading Marines.
There's no doubt that Travis had a warrior spirit, especially when it came to April 29, 2007, when he was killed by sniper fire saving his wounded teammates. However, I'm not sure the warrior spirit that came out in Travis was always present in his life. The warrior spirit comes out when it has to, whether on the wrestling mat, at a job, or in a warzone.
"His character-- his warrior spirit--came out when friends, family, or our country needed it."
His men needed that warrior spirit on April 29th, 2007 when he saved them from enemy sniper fire. And as always, Travis delivered.
Today his warrior spirit lives on through TMF and all the Spartan members who uphold that same strength of character. May we all continue that spirit in our own lives. For if not us, then who?
Post written by: Steve Kovach, close friend of Travis'
001
78,000+
Veterans + Survivors Empowered
002
200,000+
Spartan Members
003
550,000+
Youth Living "If Not Me, Then Who..." Movement