With a multitude of new safety and health protocols in school districts nationwide this year, it's become increasingly challenging (though more crucial) to build a positive classroom culture and meet students' social and emotional needs. 
Regardless of whether you will be tackling the virtual classroom or a hybrid of in-person and virtual, Travis Manion Foundation's Veteran Mentors can provide powerful, dynamic resources to meet your character education needs and facilitate youth development.
Bring TMF's Character Program to Your Students
Character lessons will introduce students to the concept of character as a strength to be built upon as well as the "If Not Me, Then Who…" ethos of TMF. Veteran Mentors will discuss individual character strengths by providing demonstrative stories for each and challenge students to exercise their own strengths to serve others.
TMF Veteran Mentors host character lessons periodically throughout the school year for students and/or classes to join via Zoom. 

Click below for a list of our upcoming sessions.
How Our Program Works
Our best-in-class character program serves as a supplement to your syllabus and provides ready-made lessons with trained* Veteran Mentors at the helm, one of our nation's greatest civic assets. 
These proprietary curricula and resources, scaleable for grades K through 12, provide the building blocks for a positive classroom culture by developing self-aware and empathetic students who can identify character strengths in themselves and in others. Students who complete our character program have been found to display greater motivation to help others and a greater desire to serve in their daily lives.
For teachers and parents looking to recreate the community found in traditional in-person classrooms for 2020, TMF's character curriculum provides the framework and resources without adding to the large caseload of already busy educators.
*TMF completes proper background checks and vetting practices when selecting these Veteran Mentors and delivers training to prepare them to administer the character curriculum. Training includes a minimum of 4 initial hours of support, as well as regular check-ins by TMF staff.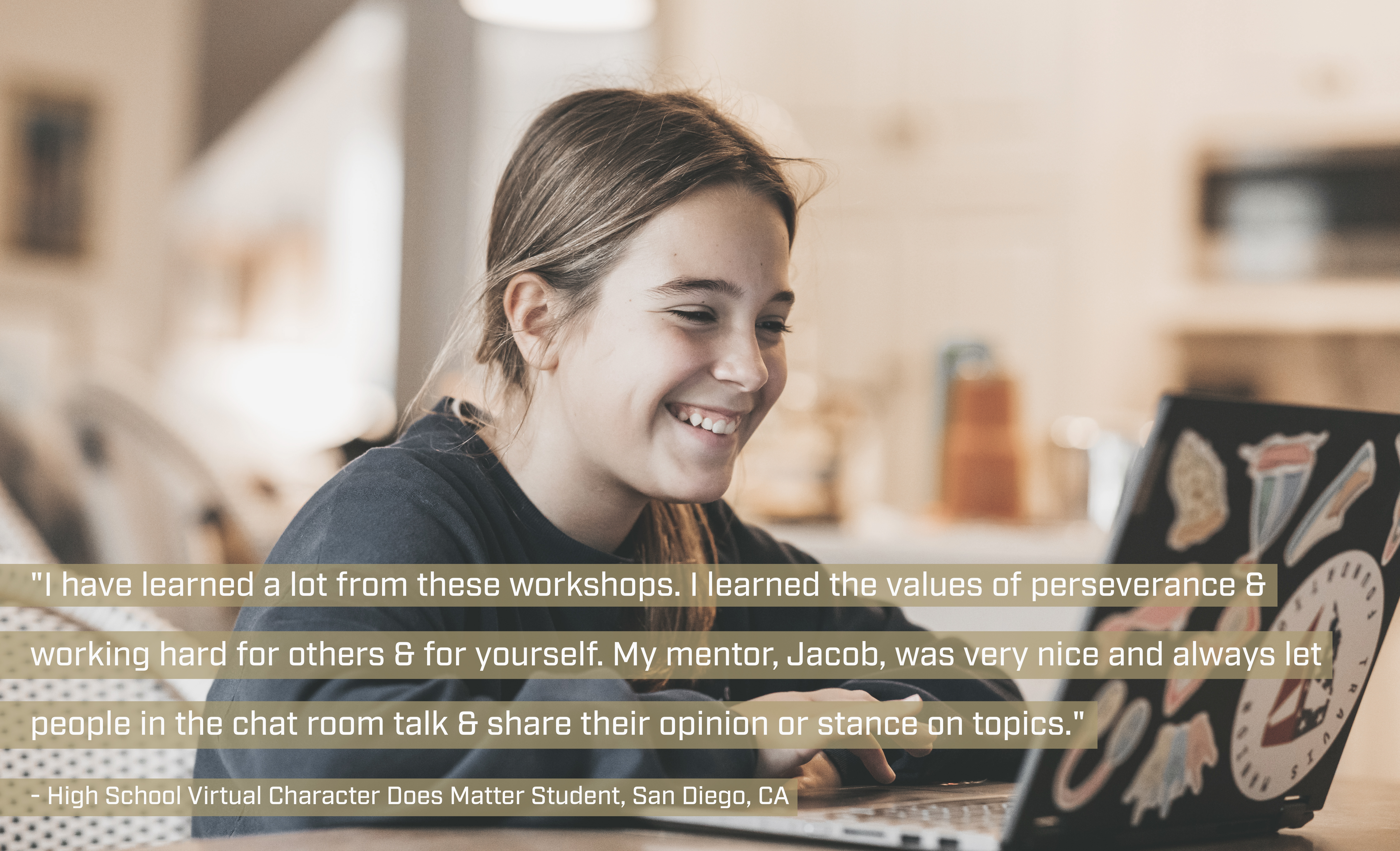 CHARACTER DOES MATTER


001
78,000+
Veterans + Survivors Empowered
002
200,000+
Spartan Members
003
550,000+
Youth Living "If Not Me, Then Who..." Movement