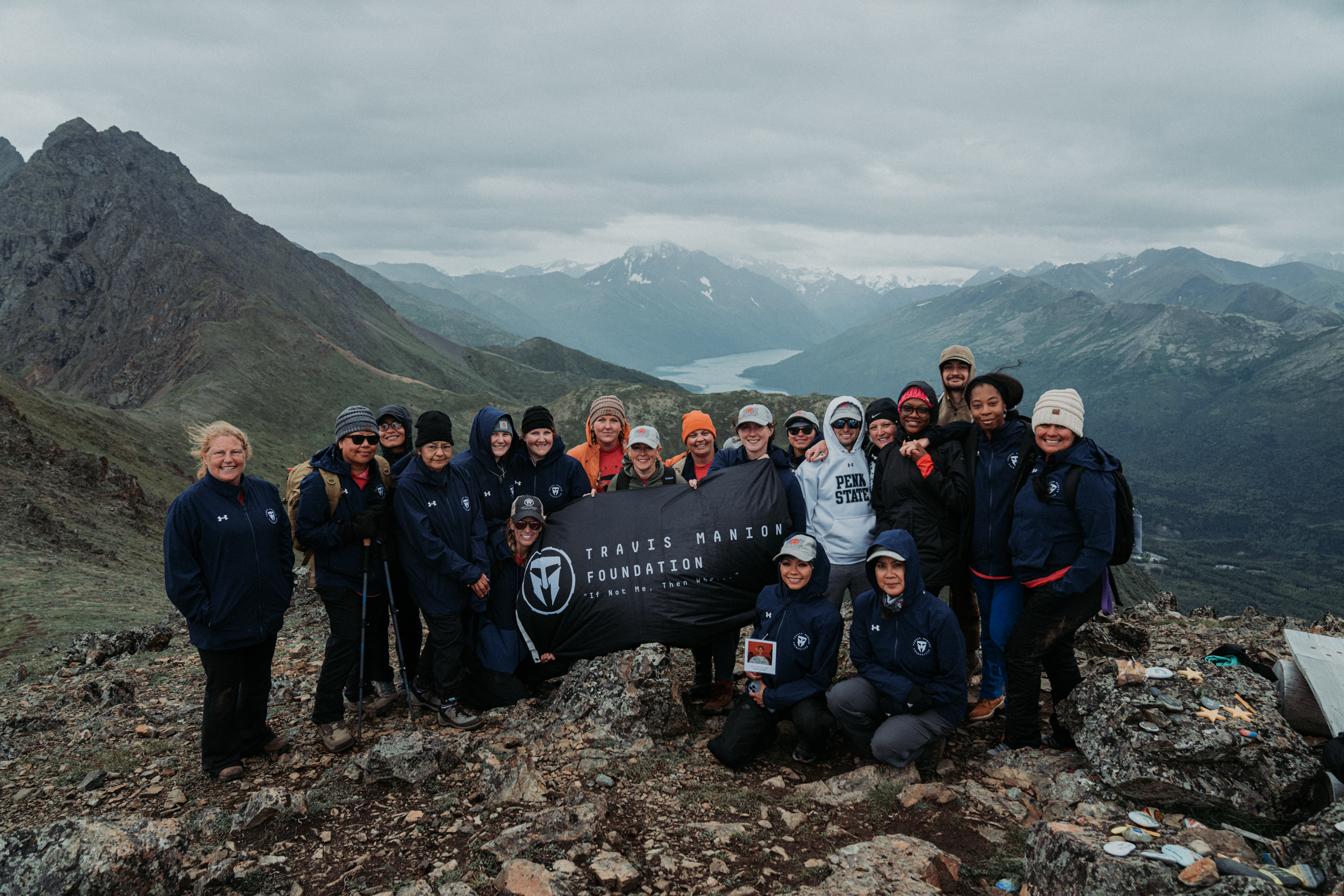 Join TMF and other family members of the fallen for five days of community service and personal development in Palmer, AK  from July 23 to 28, 2023. The Expedition is exclusively open to Family Members of the Fallen. 
There is no cost to attend this incredible opportunity. We do ask that all applicants be 18 years of age and at least 18 months out from their loss. Prior engagement with TMF is not required to apply, but future engagement is encouraged!
Expedition participants will work with the 98-Fund, a veteran nonprofit, assisting them on their property in Palmer, AK with building lodging for future groups. Our team will dedicate three days to the service project. The service components and team-building experiences will require working outdoors for several hours. The week will be capped off by a strenuous trek to the summit of Gold Star Peak, led by certified guides from Remedy Alpine (a locally run Veteran non-profit). Due to a steep elevation gain and ungroomed trails, please only apply if you are physically fit and able to train for this intensity. 
We are excited about this opportunity to honor your loved ones in Alaska and help you connect with other surviving family members of the fallen. 
*To learn more about TMF's impact in Alaska, please explore the recap page and photo album from our 2022 Alaska Expedition.      
Registration is closed for this Expedition.

Please explore other expeditions.
Explore Now