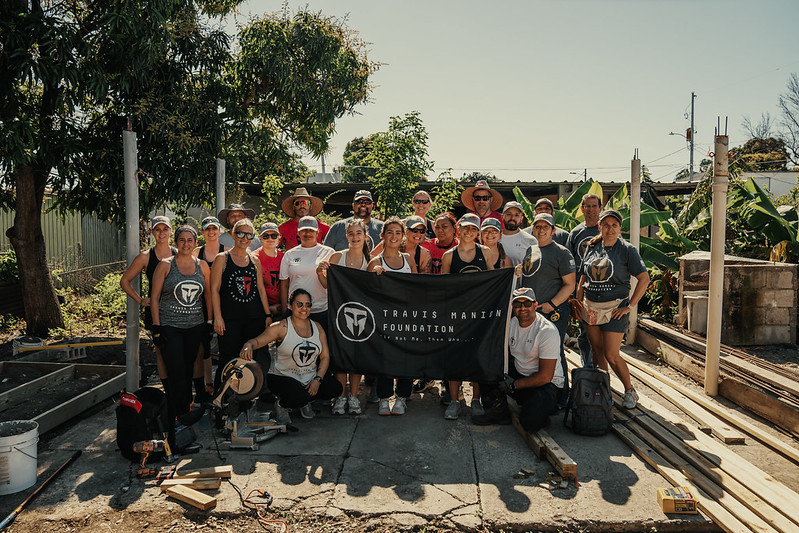 Join TMF and other family members of the fallen for seven days of community service and personal development in Salinas, Puerto Rico from January 28 - February 3, 2024.
Prior engagement with TMF is not required to apply.
Priority will be given to those who have not attended a TMF service expedition within the last 12 months. 
There is no cost to attend this incredible opportunity. We do ask that all applicants be at least 18 years of age and at least 18 months out from their loss.
Travis Manion Foundation will be traveling to Salinas, Puerto Rico for a 7-day service expedition where participants will focus on their personal & unique character & leadership development while also serving the local community in honor of their fallen hero.
TMF first traveled to Puerto Rico after Hurricane Maria devastated the island in 2017. Expedition participants will create a long-lasting impact by repairing homes (including roofs) impacted by natural disasters. The service components and team-building experiences will require working outdoors for several hours. 
All participants selected for this Expedition will attend a pre-trip mandatory virtual Zoom session with the group, where participants and TMF staff can begin building relationships and prepare for the Expedition. There will also be a post-expedition zoom where participants will explore ways to stay involved with TMF. Please only apply if you are willing to participate in all components of this expedition. 
We are excited about this opportunity to honor your loved ones in Puerto Rico and help you connect with other surviving family members of the fallen. 
To be considered for the Service Expedition to Puerto Rico, please submit your application from October 31 - November 14, 2023.
Registration is closed for this Expedition.

Please explore other expeditions.
Explore Now