Support For TMF
Non-Profit Support
mental health

Headstrong, founded in 2012, provides confidential, cost-free, and frictionless mental health care treatment for post-9/11 military veterans and their families that works. In partnership with Weill Cornell Medical College, one of the Nation's leading mental health care centers, Headstrong developed an effective, individually tailored and comprehensive treatment program for Post-Traumatic Stress Disorder (PTSD); Addiction Treatment; Anxiety & Depression; Trauma, Grief and Loss; and Anger Management, and Military Sexual Trauma. Headstrong currently serves the New York Metro area, San Diego and Riverside Counties, L.A., Houston, Chicago, Washington, D.C., Denver, Boulder, Rochester, Buffalo, and Ithaca with plans to expand to Oregon and Washington. To learn more, please visit getheadstrong.org
Employment Services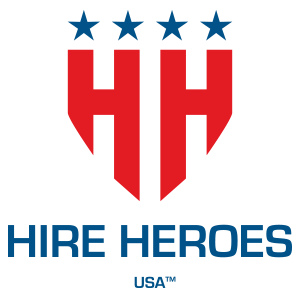 Hire Heroes USA empowers U.S. military members, veterans and military spouses to succeed in the civilian workforce through personalized career coaching, job sourcing, and employment workshops. For more than 10 years, our team has excelled at one thing above all others – driving the success of veterans and military families in civilian careers. With approximately 270,000 men and women transitioning out of the military each year - and nearly 500,000 unemployed veterans in the United States - Hire Heroes USA bridges the gap between military service and civilian success.
For more information about Hire Heroes USA, visit hireheroesusa.org

Onward to Opportunity (O2O) is a free career training program that provides professional certification and employee support services to transitioning service members, veterans and military spouses. O2O combines industry-validated curricula, strong partnerships with leading veteran service organizations and private sector companies, and comprehensive career coaching services to prepare and match you with your next career. Learn more about the nation's leading career preparation and training program for the military-connected community here.
001
60,000+
Veterans + Survivors Empowered
002
115,000+
Spartan Members
003
300,000+
Youth Living "If Not Me, Then Who..." Movement