2021 - 2022
Annual Report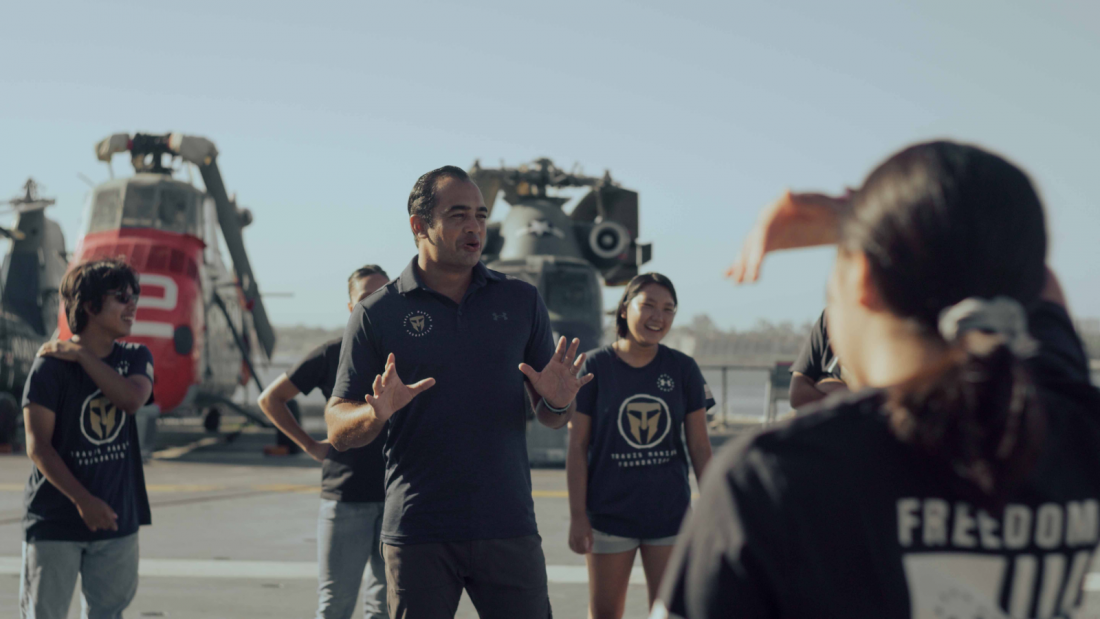 Empowering Veterans + Survivors
---
We believe veterans and families of the fallen are critical resources to unite communities and strengthen our national character. In order to adequately equip them for their role as leaders, Travis Manion Foundation is committed to providing them with personal development and training to grow and thrive. Our programming addresses the needs of veterans and survivors, and meets them where they are – beginning with mental health and wellness, and continuing to community support. Armed with these resources, they are empowered to serve and unite communities while addressing our country's most pressing challenges.
01
Who We Serve
As a leading Veteran Service Organization (VSO), TMF's mission is, above all else, to support and empower our nation's veterans so they can utilize their strengths to impact others. We've also made it our mission to do the same for family members of the fallen, as we recognize their sacrifices have positioned them to serve as leaders and strengthen communities nationwide. In this year alone, TMF empowered nearly 7,000 veterans and families of the fallen through mental health and personal development resources, community support, and opportunities to serve.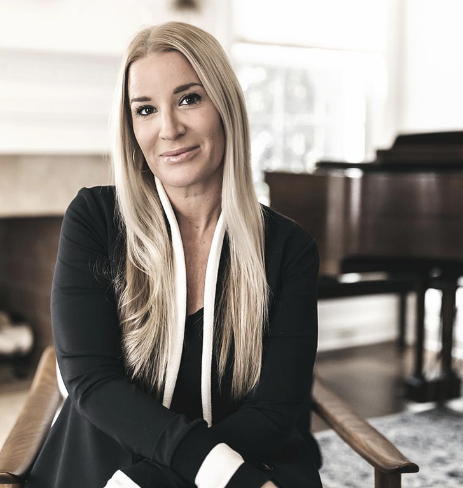 Our nation's veterans and families of the fallen inherently possess a resilience, strength of character, and duty to country from which we can all learn.
They are already poised to serve as leaders. Empowering them to do this more effectively has allowed them to thrive. It's also provided communities nationwide with difference makers they need to bring people together and respond to our most critical challenges. More so than anyone else, they are the examples our future generations need right now.
— Ryan Manion, TMF President
02
Programs + Initiatives
Personal Development for Veterans + Families of the Fallen
This year, TMF continued to increase opportunities for veterans and families of the fallen to access personal development and mental health resources, as well as build community through in-person engagements. First, thousands of veterans, survivors and inspired civilians completed our Leading With Your Strengths course, available in person and online through our Spartan Development Center sponsored by Johnson & Johnson.
Finally, our immersive 7-month Spartan Leadership Program also continued its incredible impact by helping to develop a selected group of leaders dedicated to creating actionable change in their communities.
Providing Opportunities for Veterans + Survivors to Serve
With 1 in 3 youth reporting they have no positive role model in their lives, developing character is one of the most impactful ways our Mentors serve. Powered by Under Armour, our best-in-class Character Does Matter program allowed Mentors to connect with and provide character education to nearly 43,000 youth online and in person. More than 350 veterans and families of the fallen joined our network of Mentors, which has allowed us to continue expanding the program and developing character in even more communities.
Additionally this year, TMF also empowered families of the fallen to serve on Expeditions that helped them address meal insecurities, renovate homes and community centers, and serve elderly veterans. In total, more than 105 survivors honored their fallen loved ones on service Expeditions to Atlanta, Montana, Alaska, Puerto Rico, and New Orleans.
Meeting Community Needs
Our ongoing effort to prepare and empower volunteers nationwide helped us keep a pulse on communities and appropriately respond when pressing needs arose. That cooperation was evident in focused efforts for Veterans Day and Dr. Martin Luther King Jr. Day, where TMF Chapters activated volunteers for service projects that addressed meal insecurities, community beautification, and renovating and rebuilding homes.
For the first time, TMF veterans and survivors also helped shoulder an economic burden among families as students prepared to start a new school year in fall 2021. As part of our inaugural Back to School Character Days initiative, Mentors provided a day of mentorship and backpacks full of school supplies to over 2,500 youth across the country.
Honoring the Fallen through Service + Activation
In addition to service projects that honor fallen heroes, two major initiatives this year that paid tribute to those who served and sacrificed for our country included #TheHonorProject and our recognition of the 20th anniversary of Sept. 11, 2001. Hundreds of volunteers paid tribute to over 4,000 fallen service members on Memorial Day at Arlington National Cemetery, standing in for family members and battle buddies who could not visit their loved ones on the day of remembrance.
Then, on the 20th anniversary of Sept. 11, 2001, our annual 9/11 Heroes Runs brought together more than 60,000 participants in small- and large-scale community events aimed at honoring the sacrifices of that day and the wars since. Race events returned in 90 communities nationwide to unite communities in honor of our fallen and veterans who have served since the attacks.
03
By the Numbers
TMF has continued to engage Spartans nationwide, bringing purpose and meaning to thousands of lives through service. Our attitude of resilience and perseverance has positioned us to find new ways to create impact, empower more leaders, and develop character in future generations.
The below data is demonstrative of our impact during FY2021-2022 only.
Veterans and Survivors
Activated by TMF
Active Communities
throughout the Country
Youth Impacted by
Veteran Mentors
03
Strengthening Communities
Invested Back Into
Communities Nationwide
1,500,000
Hours Spent Helping Spartans Identify Individual Strengths
6,600
Service Project Participants
Cities Featured Above
Greater California
Orange County
San Diego County:
• Carlsbad
• Imperial Beach
• San Diego
• San Marcos
Georgia
Metro Atlanta:
• Decatur
• Fulton County
• Marietta
• Sharpsburg
New York
Greater New York:
• Huntington
• Hudson Valley
• Connecticut
Greater Texas
Austin:
• Austin
• Georgetown
Dallas/Ft. Worth:
• Arlington
• Dallas
• Ft. Worth
Greater Florida
Southeast:
• Boca Raton
• West Palm Beach
Illinois
Greater Chicago:
• Chicago
• Naperville
• Wheaton
North Carolina
Research Triangle:
• Chapel Hill
• Durham
• Raleigh
Greater Montana
Central:
• Great Falls
• Bozeman
Pennsylvania
Greater Philadelphia:
• Delaware Valley
• Doylestown
• Philadelphia
• New Jersey
National Capital Region
Northern Virginia:
• Fairfax County
• Alexandria
• Springfield
Southern Maryland
• Prince George's County
05
Program Evaluation
Following our second year of the Spartan Leadership Program, we focused research efforts on measuring the effectiveness of the highly acclaimed program that develops veteran and survivor leaders. TMF is a data-driven organization that is committed to continuously evaluating the impact of our programs. We utilize the Brief Inventory of Thriving (BIT) to measure changes in mental health and wellness of our participants, thoroughly examining categories of thriving such as: sense of purpose, feelings of worth, belonging, and achievement.
Spartan Leadership Program Evaluation
Key Finding 1
Across every measure of thriving, well-being scores improved for participants after completing the Spartan Leadership Program. Overall, graduates experienced a 21% increase in thriving scores.
Key Finding 2
Disabled veterans in the program experienced some of the greatest increases across well-being measures, including a 27% increase in sense of purpose and feelings of worth.
Increase in Thriving Scores for
Spartan Leadership Program
Spartan Leadership Program
Improvements in Mental Health & Well-Being
Overall Thriving
Score Increase*
*before and after
the program
for all participants

Sense of Purpose and Feelings of Worth*
*for VA-disabled veterans participating in SLP vs. those not participating in SLP
I am not aware of any other program in the world that pairs veterans and families of the fallen in a more personal and impactful way.
-
Rooster Rossiter
Veteran + SLP Graduate
Increase in Thriving Scores for Disabled Veterans Participating in Spartan Leadership Program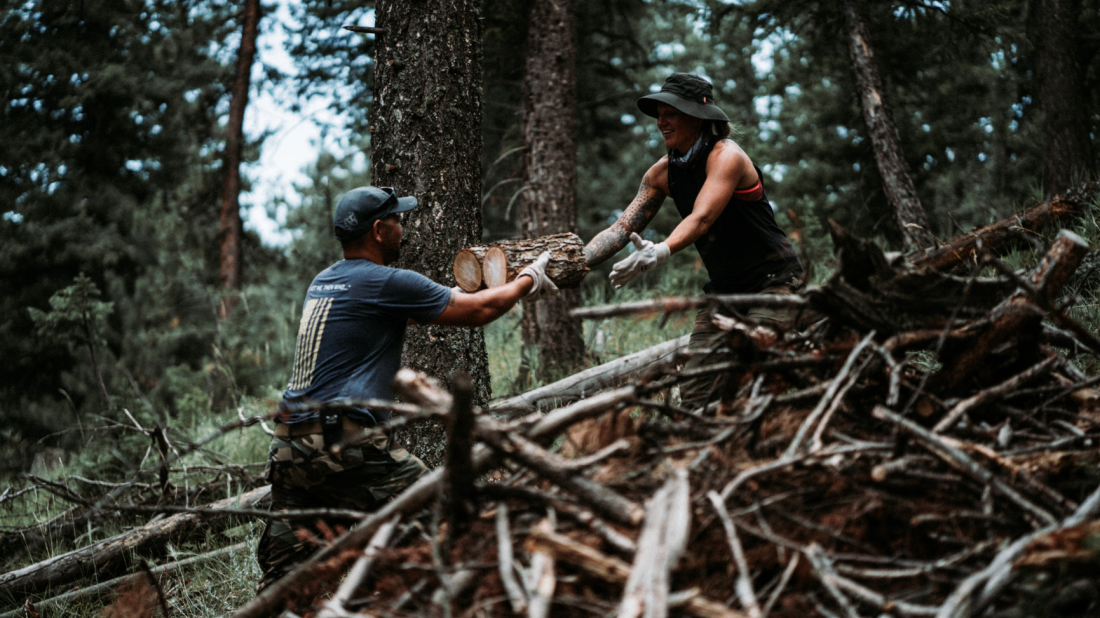 Strengthening Veteran + Survivor Leaders
---
In 2021, two cohorts of veterans and survivor leaders completed the 7-month Spartan Leadership Program journey of character-based learning, self-discovery, and experiential leadership development. Through a blend of in-person and virtual engagements, veterans and families of the fallen were challenged to reflect on and develop a deeper understanding of personal values, strengths, and purpose. The experience culminated with each member developing a comprehensive plan of action to enact meaningful change in their communities. Due to initial success of the Spartan Leadership Program, TMF has increased the size of each cohort to develop more changemakers nationwide.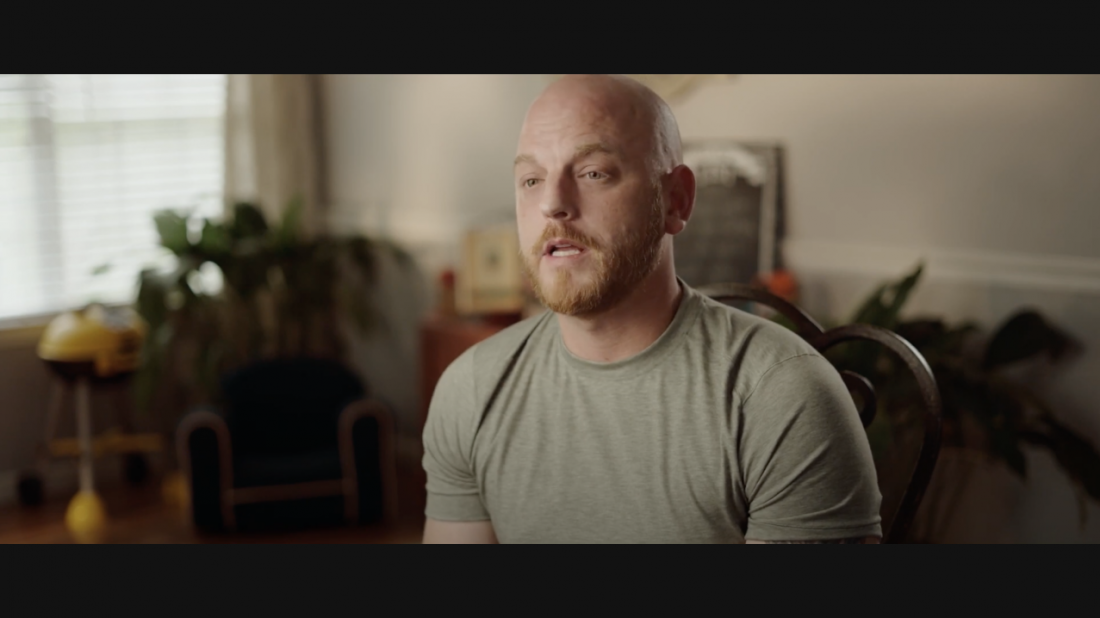 Marine Veteran Finds Purpose + Renewed Call to Serve
---
Marine Veteran Chuck Segel, who was serving alongside 1stLt Travis Manion when he gave the ultimate sacrifice in 2007, fought depression, PTSD, and losing his sense of purpose upon leaving the military. After years of struggling on his own, he connected with TMF and found healing through giving back to his community. Now a highly engaged Spartan leader and TMF service project leader, Chuck has reconnected with his drive to serve and the feeling of belonging he'd lost years before.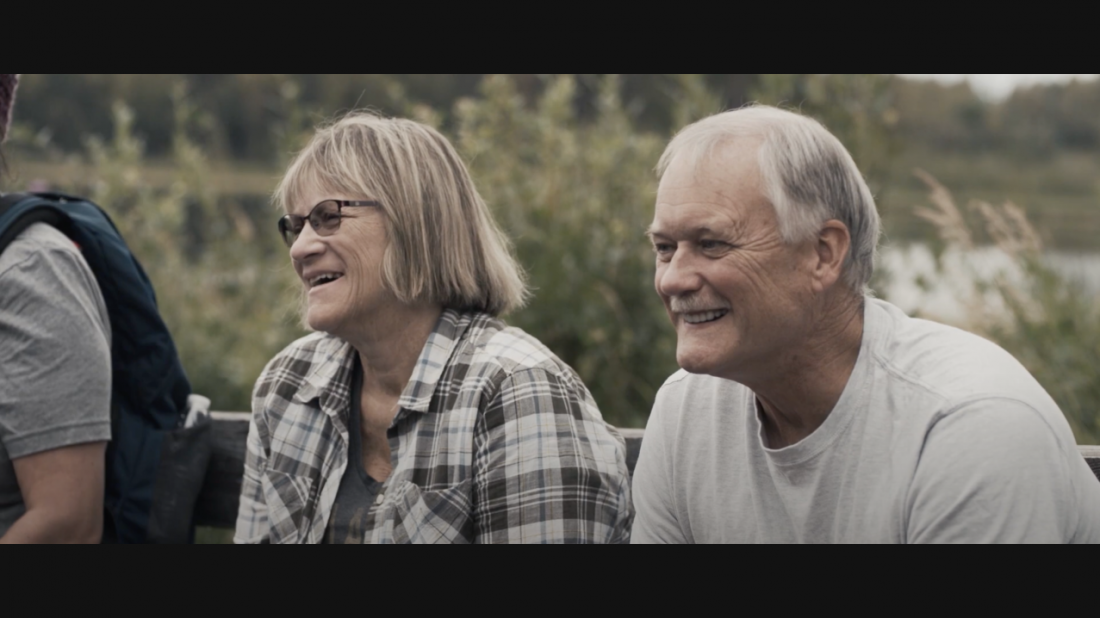 Surviving Parents Honor Fallen Soldier Son through TMF Service
---
We continued to impact families of the fallen like Steve and Susan Cavanaugh, who traveled to Anchorage, Alaska on a TMF Expedition to honor their son, SPC Max Cavanaugh. Alongside other survivors, they paid tribute to Max by repairing and rebuilding the home of a Gold Star mother and assisting a local veterans home. Since then, they have continued to build bonds in the survivor community and carry on their son's legacy of service through numerous other TMF Expeditions and service projects.
Youth
Once we invest in veterans and families of the fallen, they go on to positively impact the lives of our nation's youth. This year, Mentors impacted 42,500 youth through the Character Does Matter program powered by Under Armour, which also incorporated a service element where students could live out the "If Not Me, Then Who…" ethos in their communities. Our studies have shown that TMF Mentors improve student behaviors and attitudes in areas like self-reflection, confidence, goal-setting, leadership and service. They've also been inspired to improve positive behaviors, reduce negative behaviors, and become agents of change who go on to positively influence school cultures and local communities far beyond contact with TMF.
of students report they are more likely to interfere when someone is being bullied, threatened or harassed
of students report they are more motivated to help others because of CDM participation
participate in or lead community service projects after joining CDM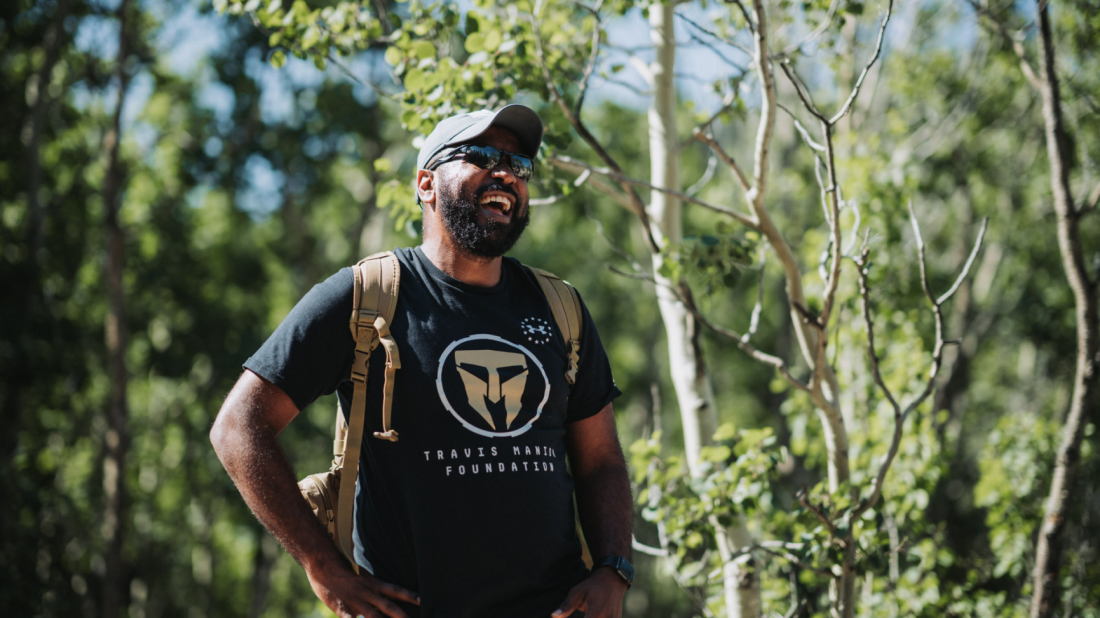 Marine Veteran Brings Lessons in Character to St. Louis Step Team
---
After years serving as a Character Does Matter Mentor, Marine Veteran Chris Randall has realized the value of the "If Not Me, Then Who…" ethos with youth in his hometown of St. Louis. A longtime advocate and co-founder of a local boys' step team, Chris began incorporating Character Does Matter lessons into his weekly rehearsals. Now, Chris' passion has not only helped to develop their character; he and the CDM curriculum have inspired them to begin serving in their communities.
07
Crisis Response
Strategically investing in Spartan leaders throughout the country allows us to serve with agility, responding to immediate and pressing needs as they arise. This year, those needs have varied tremendously from response to natural disasters to fallout from the Afghanistan withdrawal that left thousands without homes and even more searching for answers.
Natural Disaster Response
Mental Health + Emotional Well-Being
Afghanistan Resettlement
After the Afghanistan withdrawal, tens of thousands of U.S. allies were evacuated and brought to the United States to start new lives. They lacked support networks, essential resources, and guidance on navigating life in a foreign land. In partnership with the American Red Cross, TMF first deployed groups of veterans and families of the fallen to military bases where evacuees were being housed following their exit from Afghanistan. We then continued to form bonds with five local Afghan families in several communities throughout the country, offering support in finding essential services, mentoring and engaging Afghan youth, learning English, and navigating everyday life. Additionally, TMF provided our veterans and families of the fallen struggling with news related to the withdrawal with community support and access to free mental health resources like Check-In. The tool connects veterans and their families with free clinical care.
Natural Disaster Response
After a devastating tornado hit Mayfield, KY, in late December 2021, local Veteran Mentors knew they had to act. With support from TMF and Spartans within their network, the team gathered over 1,000 pounds of food and supplies and immediately drove them to Kentucky. After arriving, they were able to connect with a local church managing a supply distribution center and help feed over 100 people. They also distributed TMF clothing to those receiving support throughout Mayfield and shared several stories of fallen heroes with the community.
Mental Health + Emotional Well-Being
Following several different national crises - including the withdrawal in Afghanistan - TMF continued to conduct mental health buddy checks with our Spartans across the country and offer emotional support, when necessary. TMF is a proud member of the Veterans Wellness Alliance through the George W. Bush Institute. Through this partnership, we've directly connected our veterans and families of the fallen with no-cost mental health resources and clinical care. We know that our mission of empowering veterans and survivors to develop character in future generations begins by ensuring those within our community are well.
08
Financials
On average, 91% of every dollar donated to TMF goes directly to programs that empower veterans and families of the fallen to develop character in future generations. TMF holds a Platinum Seal of Transparency from Guidestar and has been identified as a Four Star Charity by Charity Navigator since 2015, with a perfect score of 100 on accountability and transparency. Thus far, TMF has empowered 75,000 veterans and families of the fallen and we've developed character in 425,000 youth nationwide.
Total Revenue: $18,609,044
---
4.00%

Government

40.00%

In-Kind Contributions

9.00%

Foundations

30.00%

Corporations

12.00%

Individuals

4.00%

Program Services

1.00%

Other
Expenses: $16,044,541
---
4.30%

General & Administrative

4.20%

Fundraising

91.50%

Programs
Program Expenses
$9,129,815
Community engagement for veterans and families of the fallen
$3,229,518
Character Development and Veteran Youth Mentorship
$2,315,186
Personal development and training for veterans and families of the fallen
$8,671,876
End of Year Net Assets
09
Looking Ahead
The next 2-3 years will be critical for TMF as we build capacity for future growth during phase 1 of our 10-year strategy. We will devote additional resources to improving the well-being of Spartans by launching a mental health e-course and by providing training for volunteer leaders to identify and support the mental health needs of their members. In an effort to improve member experience and increase engagement, we will likewise add technology that better connects our Spartan community with staff support and one another. We will also commission a "community impact study" to measure and report on the impact of TMF in aggregate at the community level. Finally, we will expand our Character Does Matter program to include deeper engagement between veterans and youth as well as a practical application component that challenges students to leverage what they have learned to address real-world issues.
Our Sponsors
Individuals

| | | |
| --- | --- | --- |
| Diamond $100,000-$249,999 |   |   |
| Ambassador "Woody" Johnson |   |   |
|   |   |   |
| Platinum $20,000-$49,999 |   |   |
| Derick Madden | Gregg and Brooks Brunson-Pitts | Matthew Tormenti |
| Ron and Joy Charitable Fund | Suzanne Keiser |   |
|   |   |   |
| Emerald $10,000-$19,999 |   |   |
| Alex and Patricia Gorsky | William G. Little | Christopher and Mary Jane Beck |
| Daniel and Gayle D'Aniello | Francis and Katherine Finelli | GEN Joseph F. Dunford, Jr. |
| Jacqueline McDonnell | John Crowley | John Pruitt |
| Joseph and Barbara Kesselring | Kevin and Diane Hoffmann | Michael Gordon |
| Mr. and Mrs. Joseph Bernert | Scott Belveal | Steve and Karen Brady |
| Ted and Nora Szydlowski | Thomas Galiani | Tim and Heather Richmond |
| Vishal Amin |   |   |
|   |   |   |
| Gold $5,000-$9,999 |   |   |
| Beau Higgins | Bradley Fessler | Carlo Pecori |
| Cathy Greek | Croft Young | David and Patricia Ripsom |
| Deepwater | Emery Wayne Holden | Fahad Qayumi |
| Francis Carroll | Gay L. Jordan | George Corbari |
| James Morris | John and Jessie DiNome | John and Stacey Olsen |
| Joyce W Bachman | Julia Dawson | Kent Bruce |
| Kevin Flynn Jr | Kim Pagotto | Mario Giannini |
| Mark Doyle | Matt Boileau | Michael and Linda Clement |
| Michael Gretz | Michael S and Allison P Murray | Mohammed Arsiwala |
| Neal and Heidi Feigles | Nick Trainer | Pamela Ronca |
| Robert and Nancy Mitchell | Sandra J. Hassett | Sean Daly |
| Stephen Larson | Tim Hoy | Tim Kenrick |
| Timothy McDonald |   |   |
|   |   |   |
| Silver $2,500-$4,999 |   |   |
| Alfred Gallo | Catherine Fitzhugh | Chad Johnson |
| Charles Taylor | Dale Horowitz | Daniel Sipe |
| Dave Alverson | Dennis Nealon | Gary and Helene Mathern |
| Gregory Gonzales | James McDermott | Jeff Cercy |
| Jeff Mueller | Jeff Yannarella | Jennifer Davis |
| Joan Adams | John and Kathleen Marth | Joseph Griesser |
| Justin Menard | Karen Caracausa | Katie Burke |
| Keith Palmer | Kelly and Randy Unger | Kevin Maguire |
| Marcos R Lopez | Marilyn O'Donoghue | Mark Poston |
| Mark Schupack | Marti Speranza | Mary Katharine Fountain |
| Michael Milstead | Nathaniel Jones | Pamela and Alan Szabo |
| Patricia Burris | Peter McKeon | Rachel Howard |
| Roslyn Houston | Sondra Jones | Tyler Caracausa |
|   |   |   |
| Bronze $1,000-$2,499 |   |   |
| Aaron Borstein | Aaron Gray | Adam Taicher |
| Alan, Jayme, and Ashlee Van Reet | Alanna Mardovich | Alex Plumer and Frank Verducci |
| Amanda Haverkamp | Amit Azoulay | Amy Clafferty |
| Amy Jacobs | Andrew Delo | Andrew Mele |
| Andrew Peters | Andrew Turner | Ann and Jeff Hunter |
| Antonio Giorgio Jr | August and Maria Fix | Barbara Lyons |
| Barclay Kass | Ben Kao | Ben Kinney |
| Bi Bi Kearney | Bradley and Elizabeth Quin | Brady Cherneski |
| Brady Ricci | Bryan Behrens | Carla Novello |
| Carrie K OBrien | Charlene and Jay Miseli | Charles and Katharine Tweedy |
| Chris Barozzini | Chris Perry | Chris Russo |
| Chrissy Levesque | Christina Palmer | Christopher O Murray |
| Christopher R Rice | Chuck McGregor | Clarence Brenan |
| Clarice Schillinger | Colleen Lindh | Craig Lewis |
| Daniel Bailey | Daniel Fields | Daniel Hill |
| Darren Hannum | Darryl Caplan | Dave and Lisa Persons |
| David B Katcher | David DeLong | David Leinwand |
| David O Weibel | Debbie Cameron | Denise and Gerard McGinn |
| Denise Parella | Dorothy Meindok | Drew Schardt |
| Edward and Ruth Bednarzyk | Eileen McDonnell | Elizabeth and William Erhardt |
| Elizabeth Lozano-Sparks | Emily Gelman | Erik Hirsch |
| Ernie Rehr | Evangeline Miranda | Farah Iftikhar |
| Francis Ferguson | Francis O'Connell | Frederick and Cynthia Pennekamp |
| Frederick Shaw | Gabriel Marabella | Gene and Marla Collins |
| GEN Dan Allyn | GEN Ronald L. Bailey | Genevieve Morlanzo |
| Gerald Grater | Gerard and Patty Fasano | Gerard Market |
| Glenn Schweidler | Granger Carlson | Greg Poehlmann |
| Herman and Susan Barb | Howard Meyers | Jake Finley |
| James and Diane Brecker | James Collins | James Lawlor |
| James McCusker | Jason Brahim | Jason Duckworth |
| Jason Jacobs | Jason Miller | Jay Yelon and Joanie Madalone-Yelon |
| Jennifer Hershman | Jennifer Victoria Mayer | Jessica Chiaruttini |
| Jim and Linda Spinelli | Jimmy White IV | Joe Orlando |
| Joey Fay | John and Anne Gilchrist | John and Beth Peoples |
| John and Dianne Stahl | John and Gayle Mosko | John Hogan |
| John Mcgurty | Jon Ham | Jonathan Wallace |
| K.C. and Ann Slichter | Karen Melikian | Karl and Suzanne Salus |
| Keith and Rana Adams | Kelly McClellan | Kevin Corcoran |
| Kevin Eberly | Kevin Manieri | Kevin O'Meara |
| Kevin Traut | Kristen Verderame | Kristin Marcussen |
| Kristin Winterson | Larry Dubinski | Laura and Craig Dash |
| Laura Hardy | Leonard Aguilar | Liam Baker |
| Lilli Carter | Linda Compton | Lisa Black |
| Lisa Roselli | Louis and Geraldine Cooper | Lucas Bartnick |
| Lynn Stalone | M P Quinn | Margaret Quick |
| Maria Anderson | Maria and Joseph Nappi | Mark and Catherine Haas |
| Mark Cohen | Mark Mattern | Mary Hirsch |
| Mary Turner | Matthew Boyd | Maxwell and Jodie Wilson |
| Megan D'Arcangelo | Melissa Broderick | Melissa Vail |
| Michael and Kate Owen | Michael Amons | Michael Gebhardt |
| Michael Graham | Michael Jackson | Michael Jaeger |
| Michael Lemon | Michael Malandra | Michael McDonald |
| Michael Morand | Michael Uhrich | Mike Althouse |
| Nanette Meyer | Nathan and Annie Robertson | Nathan Beach |
| Neal Sheridan | Nicholas and Jennifer Bartle | Nicholas DeRose |
| Patricia Chapman | Patrick Delay | Patrick Virtue |
| Paul Bacon | Paul Manz | Peter and Cynthia Ziebelman |
| Peter Rosenquist | Philip Krim | Phillip David |
| Quinn and Donna Asplundh | Richard Synnestvedt | Robert and Kate Papak |
| Robert and Linda Hargesheimer | Robert Hosier | Robert K Alden |
| Robert Madel | Robert O Stachura | Robert and Meggan Williams |
| Roger Lee | Roger Van Pelt | Russ Major |
| Ryan Duckwitz | Ryan Limaye | Ryan Metz |
| Sabrina McMains | Samuel Huhn | Santo Cugliotta |
| Scot Gill | Scott and Janet Millimet | Sean Manion |
| Stephanie Moyer | Stephen and Judith Hoffman | Stephen and Madeline Gonzalez |
| Steven Ionescu | Steven Modres | Susan and Gary Mattson |
| Susan and Preston Campbell | Susan Hanover | Tanya La Force |
| Terrence Fenningham | Theresa, Anthony, and Hunter Jones | Thomas and Mary Ann Shaver |
| Thomas and Michelle Graziano | Thomas Kolongowski | Thomas Kubit |
| Timothy Abbott | Timothy and Jane Duffy | Timothy Broadbent |
| Tim and Jill Coogan | Timothy Peppe | Tirzah Vandamme |
| Todd Morehouse | Tori Imhoff | Tracy Zarcone |
| Vikas Mittal | Walter Bristow | William and Anna Marie Petersen |

 

 

Corporations & Foundations

| | | |
| --- | --- | --- |
| In-Kind $25,000+ |   |   |
| American Airlines | VIZI |   |
|   |   |   |
| INMTW $1,000,000+ |   |   |
| Comcast NBC Universal | Johnson & Johnson | Morel Family Foundation |
| Under Armour Inc. |   |   |
|   |   |   |
| Character Champion $250,000-$999,999 |   |   |
| Boeing Company | The Sheriff Foundation | Wounded Warrior Project |
|   |   |   |
| Diamond $100,000-$249,999 |   |   |
| AbbVie Inc. | John Templeton Foundation | Penn Mutual Life Insurance Company |
| The Hearst Foundations | The McCausland Foundation | The Milbank Foundation |
| The USAA Foundation |   |   |
|   |   |   |
| Titanium $50,000-$99,999 |   |   |
| Bank of America Corp | Becton Dickinson & Co | Challenger Foundation |
| Diane & Bruce Halle Foundation | Lightening The Load | Monroe Energy, LLC Fueling the Climb Foundation |
| Neal C Nichols Family Foundation, Inc | Prudential Financial | University of Pennsylvania Health System |
| USS Midway Museum |   |   |
|   |   |   |
| Platinum $20,000-$49,999 |   |   |
| Akerson Family Foundation | Amazon | BLBB Charitable |
| Bonnie L Bolding Charitable Foundation | Deloitte, LLC | Firstrust Bank |
| Jefferies | Luzzi Family Charitable Fund | Movers Specialty Service, Inc. |
| PNC Foundation | Polen Capital Managment LLC | Rancho Santa Fe Women's Fund |
| RTI International | Rumsfeld Foundation | The Daniel B and Florence E Green Foundation |
| Zwagil Foundation |   |   |
|   |   |   |
| Emerald $10,000-$19,999 |   |   |
| Apple Inc. | Arena Maintenance Solutions | Barney Family Foundation |
| Boston Bruins Foundation | BP Environmental Services, Inc. | Bristol-Myers Squibb Foundation |
| Crown Auto Logistics Inc. | Fidelity | Fifth Generation Inc. |
| Hoxie Harrison Smith Foundation | Inflection Partners, LLC | King County Veterans, Seniors and Human Services Levy |
| MTE | NAAAP Philadelphia, Inc. | Oberweiler Foundation |
| Oracle Corporation | Stand Together Foundation | Steven A and Gloria E Ellers Fund |
| The Brennan Family Foundation | The Michael J Donahue Family Charitable Fund | UBS Financial Services, Inc. |
| Virginians for Veterans |   |   |
|   |   |   |
| Gold $5,000-$9,999 |   |   |
| Avalon Beach Patrol Alumni Association | Bank Independent | BarclayCard |
| Big Fish Foundation | Bowie Baysox Baseball Club | Burlington Stores Foundation |
| CarGurus Inc | Circle of Generosity Foundation | Crain Law |
| Distilled Spirits Council US | EarthRes Group, Inc. | Emergent BioSolutions |
| Foundations Community Partnership | G. I . Johns | Haylen Group |
| Houston Police Officer's Union | Integra Foundation | Janssen Biotech, Inc. |
| Leidos | Magic Hat Consulting | Malloy Toyota |
| Management Data Systems International, Inc. | Mulhern & Kulp Structural Engineering, Inc. | Nike |
| Ole South Properties | Palo Alto Networks Foundation | Schindler |
| Sierra Nevada Corporation | St Luke's University Health Network | Stephen J Beers Revocable Trust |
| Subak Family Foundation | T. Nash and Gloria M. Broaddus Foundation | The Becket Family Foundation |
| The Charles Foundation | The Fann Family Foundation | The Fleischer Family Gift Fund |
| The William and Susan Federici Charitable Fund | Veterans United Foundation | Volvo Cars Annapolis |
| Waypoint | Williams Companies Foundation | Wisler Pearlstine, LLP |
|   |   |   |
| Silver $2,500-$4,999 |   |   |
| Accurate Acoustical, Inc. | Alpha Architect | American Legion Auxiliary Unit 270, Inc. (Angels of Mercy) |
| Anheuser-Busch | Atlantic County Vocational School | Bancroft Capital |
| Bobo Construction, LLC | Carhartt | Cash is King Thoroughbreds, LLC |
| Charity on Top Foundation, Inc. | College of the Ozarks | Cost of Freedom |
| Delaware Racing Association | Delaware Valley University | Dell, Inc |
| Dominium Foundation | Evergreen Waste Services, LLC | Exelon Corporation |
| Hamilton Hill | Hamilton Lane | Houston Police Benefit Trust |
| Jack and Mari-An Fitzmaurice Family Fund | JLKF Properties, LLC | Joseph A McGinley Attorney, LLC |
| Joseph and Catherine Bondi Family Foundation | K. J. Door Services, Inc. | KPMG, LLP |
| L3Harris | Madden Family Foundation | McMaster-Carr Supply Company |
| Mid-Coast Transit Constructors | MUFG Union Bank, N.A. | Navy SEAL Foundation |
| Panasonic Corporation of North America | Pecori Family Fund | Powell Roofing |
| Qualcomm | QualTek | Raymond James and Assoc. - Doylestown |
| Silver Eagle Distributors | Southern Champion Manager's Fund/Generosity Trust | Steele Family Foundation |
| Subhani Foundation | Sunnyside PTA | TE Connectivity |
| The Bob Lucido Team of Keller Williams Integrity | The Carlyle Group | The December First Charitable Trust |
| The Haverford Trust Company | The Starbucks Foundation | The Taylor Family Foundation |
| The Ursaner Family Fund | Tippins Foundation | Veronica Sniscak, Inc. |
| W B Homes, Inc | Wells Fargo | WSFS Bank |
|   |   |   |
| Bronze $1,000-$2,499 |   |   |
| 3RVA, LLC | A Brooks Construction Kanga Roof | Adams Family Foundation |
| Alden Scott Roofing Experts, LLC | American Honda Finance Corporation | B&S 1890, LLC |
| Baum Precision Machining, Inc. | Bell Jewelers | Binswanger Management Corp |
| Bobo Services, LLC | Bringing America Together PAC | Bruce C. Hargus Family Foundation |
| BurnAlong | Burton Restaurants, LLC | Busey Insurance |
| C & L Billington Family Foundation | Care Free Pools | Carry The Load |
| CB Engineers | CBPC Charitable Foundation | City of Madisonville |
| Classic Pistol | Columbia Restaurant Group | Conrad O'Brien Law Firm |
| Cooper Mechanical, Inc. | CrossCountry Mortgage, LLC | Crossfit Knoxville |
| CustomInk LLC | Danaher Lynch Family Foundation | DBC America, LLC - Jim Beam |
| DCI Engineers | Doylestown Hospital | DRT Strategies, Inc. |
| Eastburn and Gray, P.C. | Eastern Athletic Clubs LLC | El Paso Behavioral Health Services |
| Erie Insurance | First United Bank & Trust Company | Four Seasons Total Landscaping |
| Frampton Construction | Fred Beans Charitable Fund | George Shea, LLC |
| Give Lively Foundation, Inc. | Google Inc. | Greater Lehigh Valley Chamber of Commerce Foundation |
| Gwynedd Mercy Academy High School | Hanahan Rec Dept | Hopkins County Tourist & Convention Commission |
| International Union of Painters and Allied Trades | J A Moody | J Allen Hooper Funeral Chapel, Inc. |
| Jarrett Vaughan Builders, Inc. | Kampus Klothes | Kaplan Gehring McCarroll Architectural Lighting, Inc. |
| Kars4Kids | Keenan Motors | Keller Williams - Murfreesboro |
| Kevin McCarthy for Congress | Langan Engineering & Environmental Services | Large Architecture |
| Larson Trust | Legacy Home Loans | Marathon Petroleum |
| Mark Green for Congress | Marmol Radziner an Architectural Corp. | Marvin & Dee Ann Woodall Charitable Foundation, Inc. |
| McKinsey and Company | Medford Lakes Lions Charities, Inc. | Menard Premium Detailing |
| Monument Square Charitable Fund | Nardone Family Charitable Fund | National Retail Systems, Inc. |
| Penn Color Inc. | Penn Wealth Planning LLC | Phoenix Multisport, Inc. |
| Pioneer Natural Resources USA, Inc. | PJG Property Maintenance | Poretta & Orr, Inc. |
| Pulte Group | Realty ONE Group Legacy | Red Realty |
| Rolls-Royce North America Inc. | Rutherford County Chamber of Commerce Convention & Visitors Bureau | Saul Ewing Arnstein & Lehr, LLP |
| Shell Oil Company | Sik Nastee Apparel | SilverBow Resources Charitable Fund |
| Simtech Industrial Products, Inc. | Snohomish School District | South Boston Catholic Academy |
| Sports Connection | St Clare St Paul Elementary School | Sterling High School |
| Strategic Underwriters Intl. | Subaru of America, Inc. | Synchrony Bank |
| Tague Lumber | The Canning Family Charitable Fund | The Hartford |
| The i3Cares Foundation | The John Lehman Fund | The Malmark, Inc. Charitable Fund |
| The Marshall Family Charitable Fund | The O'Brien Family Fund | The Ryan Family Foundation |
| The Starbucks Foundation | The Wawa Foundation Inc. | THRYV, Inc. |
| Tim Kerr Charities, Inc. | TRC Electronics | Truist |
| Twelve Stone Health Partners Foundation | Union Horse Company | United Rentals |
| United Way of Metropolitan Chicago | Valley Coatings, LLC | Ventresca LTD |
| VFW 7464 | Village Caterers | WhartonHill Investment Advisors |
| Wilson Bank & Trust | Workday, Inc. | Zator Law |

Independent Fundraising Events

| | | |
| --- | --- | --- |
| Titanium $50,000-$99,999 |   |   |
| Charity Fore Champions 7th Annual Golf Classic |   |   |
|   |   |   |
| Platinum $20,000-$49,999 |   |   |
| FINRA/TMF Remote 5K Run/Walk | Frozen Frogman | PRUM Golf Outing |
| Team Boundless Memorial Day Campaign |    |   |
|   |   |   |
| Emerald $10,000-$19,999 |   |   |
| 7th Annual Barclay's Walk in their Honor | Affirm Email Campaign | SSgt Hoover Fundraiser |
| Virginians for Veterans |    |   |
|   |   |   |
| Gold $5,000-$9,999 |   |   |
| Avalon Golf Outing | Bowie Baysox Baseball Club | Islandman 2021 |
| Jim Thorpe Adventures 2021 Virtual Remembrance Ride | MDSI Golf Tournament | Sugg Brother Ski campaign |
|   |   |   |
| Silver $2,500-$4,999 |   |   |
| 50 Km Ultra Spartan Race | Council Rock Character Does Matter 5k |   |
|   |   |   |
| Bronze $1,000-$2,499 |   |   |
| Catholic University of America | Charity Baseball 2021 | Chuck Gettis Corn Hole Fundraiser |
| Climbing for Veterans | Hardrock 100 Brian Hopton-Jones Race Campaign | John Hahn Memorial Fundraiser |
| Matt Pekarek 2021 Crossfit open Fundraiser for TMF | Ocean Warriors Workout in Avalon | Preston Kennedy- David Goggins 4x4x48 challenge |
| Snohomish School District | St Clare St Paul Elementary School | TE Connectivity Memorial Day Virtual 5k run |
| Union Horse Company |   |   |