01
Our Model
TMF'S Unique Model of Impact
Veterans and families of the fallen often feel isolated post-service. The community and programs TMF provide foster a sense of connectedness, resiliency, and improved well-being that are critical to success after separating from the military. Our model, however, serves more than just the military community.
TMF's integrative approach focuses first on providing veterans and families of the fallen with resources to improve their mental health and well-being. We then empower these veterans and families to find renewed purpose by leading communities in service, from mentoring local youth to bringing people together to honor the fallen.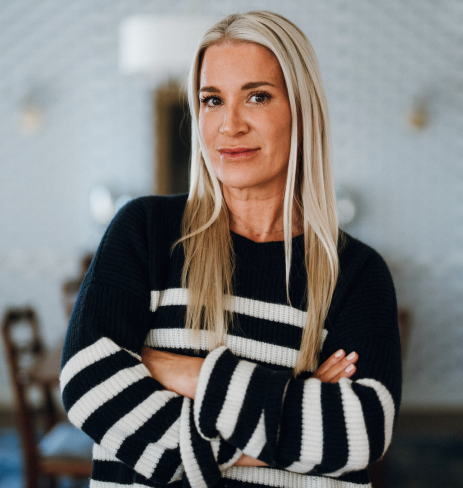 We know that 55% of post-9/11 veterans feel disconnected from civilian life.
According to the CDC, when anyone experiences disconnection it is a primary factor that leads to suicide. Our goal at TMF is to be the community our nation's veterans and families of the fallen need—to be a place where they can find connection once again, find purpose, and feel empowered to serve as the leaders they are called to be.
— Ryan Manion, TMF President
02
Addressing Mental Health
Understanding the Modern Veteran, Addressing a Mental Health Crisis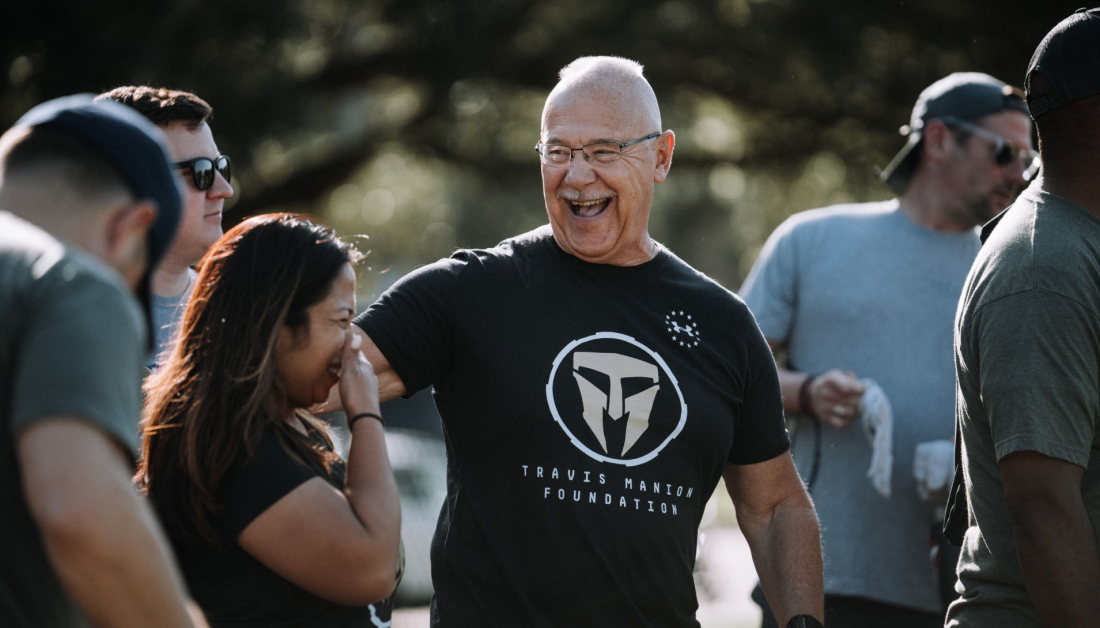 When veterans take off the uniform, many report feeling lost without the meaning, relationships, and opportunities for engagement that the military provided. This is equally true of families of the fallen, whose struggles are compounded by grief. Intervention is critical, before these challenges lead to significant mental health issues. TMF provides support, purpose and opportunity to veterans and families of the fallen, through its tightly-knit community of military-connected individuals serving together to restore meaning, relationships and engagement.
Mental Health Improvements with TMF Involvement
Positive increase in
mental health for TMF veterans
and families of the fallen compared to 2022
Positive increase in
connectedness for TMF veterans
and families of the fallen compared to 2022
THE DANGER OF LONELINESS
The Surgeon General's 2023 health advisory on the epidemic of loneliness in our country indicates Americans are more disconnected from each other than ever before.
And because humans are wired for connection, the persistent lack of it carries physical risks similar to those associated with smoking 15 cigarettes a day, including a 29% increase of premature death.
Among the solutions proposed by the report is "cultivating a culture of connection." Not only has this been a longstanding focus for TMF, it's an area in which we excel.  TMF is committed to being part of the solution to the loneliness epidemic in America through the following programs.
TMF Programmatic Solutions 
to the Loneliness Epidemic


Empowerment
Programs
Service
Programs
Community
Activation 
03
Empowerment Programs
Initiatives That Leverage Personal Strengths
TMF offers several programs designed to identify and highlight the unique character traits and strengths of veterans and families of the fallen with the goal of empowering them to lead their communities. Workshops, like our proprietary Leading With Your Strengths course, focus on mental health and well-being to create a path to thriving. Others, like our immersive, 7-month Spartan Leadership Program, focus on developing veterans and families of the fallen as leaders by applying their personal passions and values through service.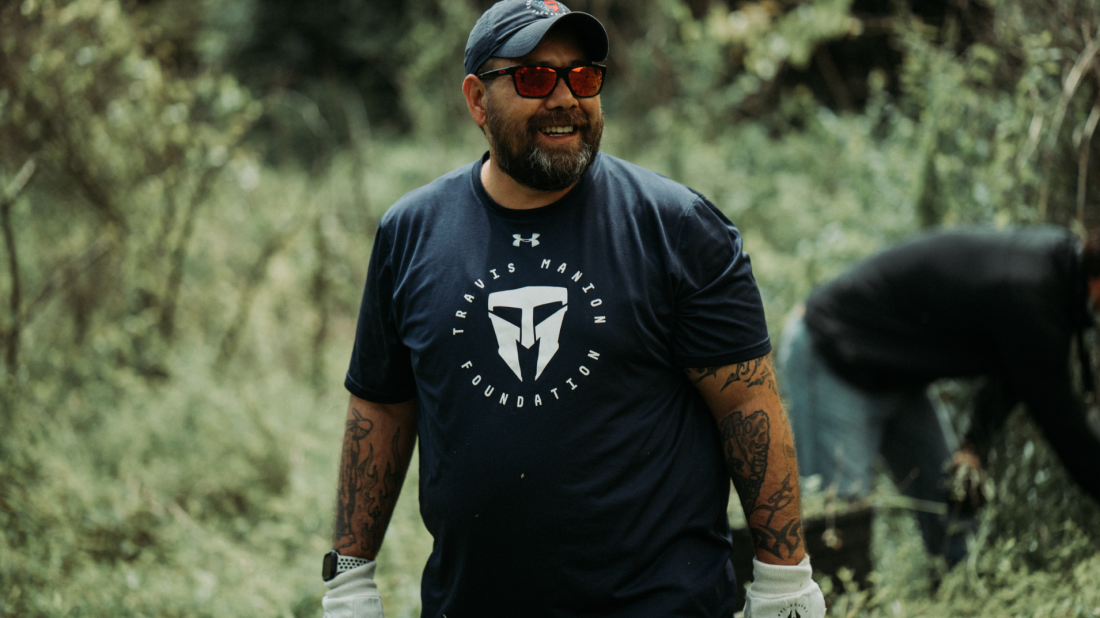 Veteran Case Study
Army Veteran Rediscovers Purpose, Self-Worth Through TMF
---
After spending 21 years as an infantryman in the Army, Lee Rollins — like many veterans — found himself without purpose once he hung up his uniform. At one point, he says, he fell into "a dark place" and spiraled out of control. After connecting with TMF — and later participating in the Spartan Leadership Program (SLP) —Lee rediscovered his purpose once again. Research has shown SLP to be the single most effective TMF program when it comes to improving thriving scores among veterans. Like many others, Lee credits TMF for helping him rediscover his self-worth.
42,500
Veterans and families of the fallen empowered through TMF programs and resources
6,600
Service Project Participants
2,574
Veterans and families of the fallen who learned to identify personal character strengths through TMF workshops
04
Service Programs
Initiatives that Help Rediscover Purpose
TMF offers several programs designed to allow veterans and families of the fallen to find new meaning in their lives through service and connection with others. Character Does Matter, powered by Under Armour Freedom, is our hallmark mentoring initiative that connects veterans and families of the fallen with students—often in underserved communities—for character development and leadership training. Other opportunities, like Survivor Expeditions and Operation Legacy service projects, give families of the fallen a chance to heal, grow, and serve in honor of their loved ones.
Youth impacted by Veteran and Family of the Fallen Mentors this year
Events nationwide where Mentors connected with youth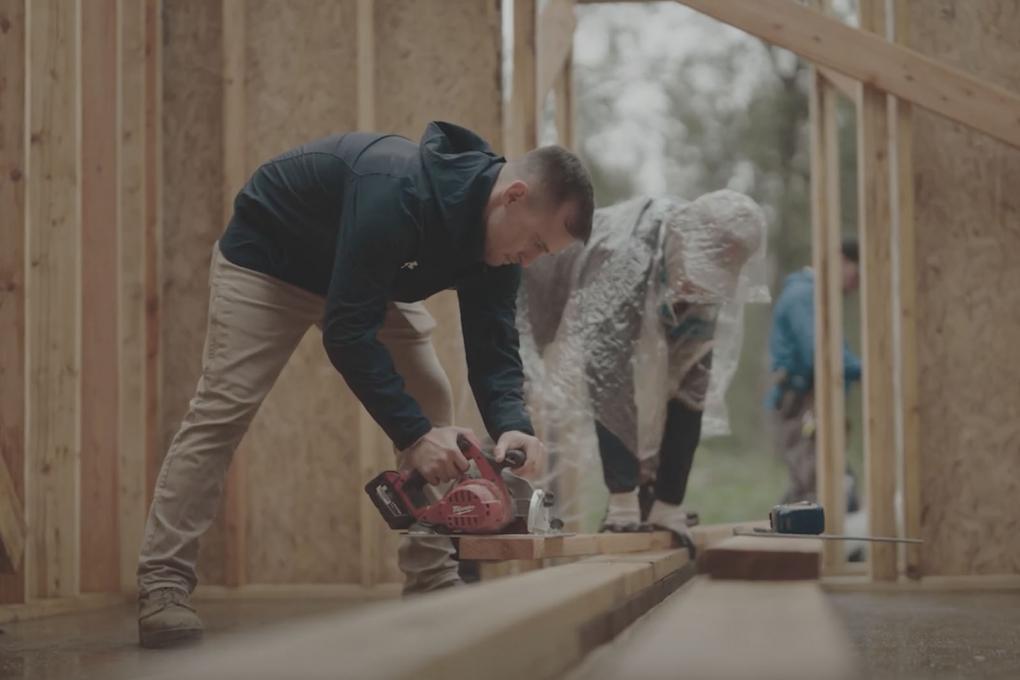 Family Member of the Fallen Case Study
Surviving Brother Finds Missing Community with TMF
---
For 10 years, David Griffith struggled with how to grieve his brother, Maj. Sam Griffith, USMC, who made the ultimate sacrifice in 2011. During a Survivor Expedition to Alaska, surrounded by others who understood his pain, David realized he could honor his loved one and not feel ashamed of his continued grief journey. Family members of the fallen like David are especially vulnerable to feelings of isolation as they process their grief. TMF Expeditions offer a safe and supportive environment for these individuals to share, listen, and be reminded they're not alone.
Hours invested by TMF volunteers in filling pressing community needs
Value of service hours invested in communities by TMF volunteers
05
Community Activation
Initiatives that Build Strong Relationships
TMF engages with communities in two different but equally important ways: large-scale efforts that bring people together and hometown events that deepen community ties. Our 9/11 Heroes Runs in over 90 communities across the country and our Memorial Day activations in national cemeteries bring passionate individuals together to honor the fallen. More intimate, hometown efforts led by our TMF chapters unite people through athletic challenges, socials, and annual summits where volunteers can learn from others who share their passion for service.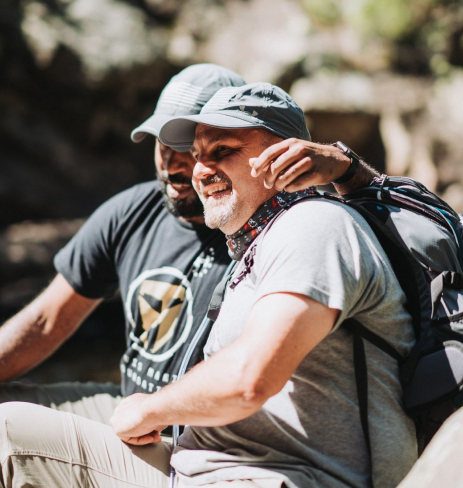 I found myself 2 or 3 years post retirement with a good job, paying the bills, but without that sense of purpose and meaning I had when I was in.
The longer I was out, the more friendships I had started to drift. And that's where TMF came in for me. I lived a life of what I felt was purpose and meaning and influence, and then it was gone. TMF fills that role for me again.
— Dan Goodwin, Marine Veteran
06
Nationwide Impact
TMF is changing the lives of hundreds of thousands of people across the nation.
Cities Featured Above
California
Orange County
San Diego County:
• Carlsbad
• Imperial Beach
• San Diego
• San Marcos
Florida
Southeast:
• Boca Raton
• West Palm Beach
Georgia
Metro Atlanta:
• Decatur
• Fulton County
• Marietta
• Sharpsburg
Illinois
Greater Chicago:
• Chicago
• Naperville
• Wheaton
Montana
Central:
• Great Falls
• Bozeman
National Capital Region
Northern Virginia:
• Fairfax County
• Alexandria
• Springfield
Southern Maryland
• Prince George's County
New Jersey
North New Jersey:
• Bridgewater
• New Brunswick
South New Jersey:
• Atlantic City
• Pensauken
New York
Greater New York:
• Huntington
• Hudson Valley
• Connecticut
North Carolina
Research Triangle:
• Chapel Hill
• Durham
• Raleigh
Pennsylvania
Greater Philadelphia:
• Delaware Valley
• Doylestown
• Philadelphia
• New Jersey
Texas
Austin:
• Austin
• Georgetown
Dallas/Ft. Worth:
• Arlington
• Dallas
• Ft. Worth
07
NEW THIS YEAR
Heightened Focus on Youth
TMF's Character Does Matter program, powered by Under Armour Freedom, has a significant impact on thousands of youth, particularly those in underserved communities. In fact, of the youth who go on to serve with TMF after completing the program, 44% are from Title I schools. Over the last year, our focus has not only been on connecting more youth with our vetted and trained network of Veteran Mentors; it has also been on encouraging those youth to stay engaged with their communities afterward.
22 NEW TMF CLUBS
formed at schools that built connections with Veteran Mentors
TMF YOUTH ARE
3X MORE LIKELY
TO SERVE
in a leadership capacity compared to non-TMF Youth
Empowering Future Leaders to Serve
In a new community impact pilot program - made possible due to generous funding from the A. James & Alice B. Clark Foundation - TMF Veteran Mentors work in small groups to help youth identify a specific community need. They then guide students to practically apply their individual character and leadership strengths to fill that need. Community impact projects are fully executed by youth with guidance from Veteran Mentors.
Increase in Veteran Mentors who delivered character education to youth compared to 2022
Increase in the number of youth impacted by Veteran Mentors compared to 2022
Growth of TMF Chapters
This year, we focused on reinforcing communities by empowering Spartans in every region of the country to activate through local TMF chapters. Our efforts have resulted in tremendous volunteer growth in 30 communities nationwide, 22 of which have fully operational, all-volunteer leadership teams. By 2024, we will have 40 chapters nationwide.
30
TMF Chapters nationwide dedicated to uniting communities through service
20,000
Spartans living the "If Not Me, Then Who…" movement across the country
08
Data & Research
Increases in Thriving Scores as Participation Grows
TMF is a data-driven organization that relies on research and results to remain effective. Each year, we prioritize an in-depth survey of our members to gather feedback and ensure our programs are successful in improving their mental health and well-being. We utilize the Brief Inventory of Thriving (BIT) to measure changes in mental health and well-being of our participants, thoroughly examining categories such as: sense of purpose, feelings of worth, belonging, and achievement.
Key Finding #1
Mental health and well-being increases as participation in TMF grows. Thriving scores are consistently better when members participate in at least two TMF programs versus one.
Key Finding #2
Veterans and families of the fallen experience the greatest increase in thriving when they pair an empowerment program with another initiative type.
Veteran Case Study
Army Veteran Credits TMF as His Catalyst for Positive Change
---
Spartan Leadership Program (SLP) participants like veteran Doug Merritt experience the greatest improvement in thriving scores, increasing 16% as a result of the 7-month program. While SLP is our highest scoring individual program with a 4.31 (out of 5.0) average thriving score, participants experience an additional 4% increase by adding a service initiative such as Character Does Matter.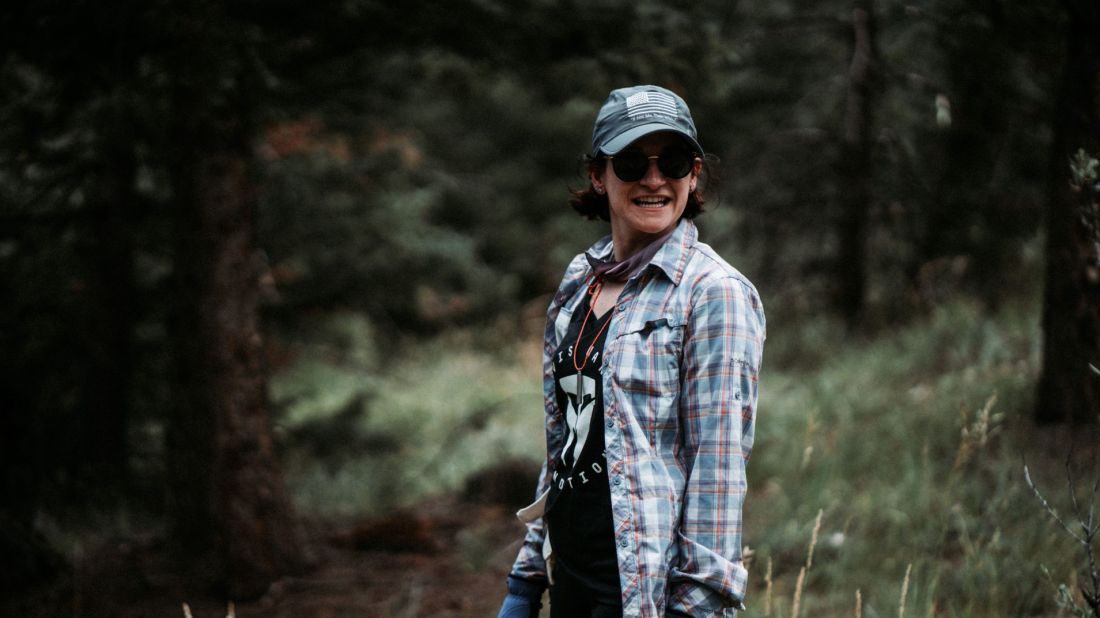 Family Member of the Fallen Case Study
Surviving Spouse Finds Path to Navigate Grief Journey
---
Surviving spouse Ashley Whitlock demonstrates the importance of combining TMF programs to maximize improvement to each individual's mental health and well-being. Military family members of the fallen like her report a 12% increase in overall thriving score by participating in the Spartan Leadership Program (SLP). Thriving scores increase another 3% when participants add a community event like 9/11 Heroes Run.
09
Financials
Responsible Stewardship of Donor Investments
TMF is one of the nation's leading military charities and a top nonprofit in the country. We've been selected as a "Best Nonprofit to Work for" for five consecutive years by The NonProfit Times, demonstrating the well-being of our team is just as important as the well-being of the veterans and families of the fallen connected to us. TMF has also been honored with excellent ratings from the most rigorous national nonprofit watchdog services:
A platinum Seal of Transparency from Candid (formerly Guide Star) — an honor reserved for only 15% of the tens of thousands of charities they evaluate every year.
A Four Star Charity rating by Charity Navigator since 2015 with perfect scores of 100 in Culture & Community and Leadership & Adaptability.
With an average of 91¢ of every donated dollar going right back to the people we serve, together we will make an efficient, long-lasting impact that will change hundreds of thousands of lives for the better.
Total Revenue: $14,378,466
---
29.00%

Corporations

28.00%

Foundations

20.00%

In-Kind Contributions

16.00%

Individuals

7.00%

Program Services
Expenses: $13,980,314
---
86.00%

Programs

9.00%

Fundraising

5.00%

General & Administrative
Program Expenses
$5,775,397
Community engagement for veterans and families of the fallen
$3,430,065
Character development and veteran youth mentorship
$2,802,330
Personal development and training for veterans and families of the fallen
$9,070,028
End-of-Year Net Assets
10
Looking Ahead
A Multi-Year Organizational Strategy to Ensure Long-Term Sustainability
In order to ensure the continued growth and sustainability of our organization and the work we do, TMF created a comprehensive 10-year strategy in 2021. Our vision for 2031 incorporates achievable and bold goals for exponential impact on veterans, families of the fallen, youth and the communities we serve. 
100000.00
VETERANS EMPOWERED
1000000.00
YOUTH IMPACTED
100.00
LOCAL COMMUNITIES SERVED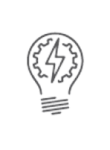 INNOVATIVE DIGITAL STRATEGIES
Expanded online and hybrid services, including training and mental health strategies for veterans seeking our services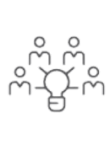 INVEST IN VOLUNTEER LEADERS
Develop engaged Spartans to lead chapters and execute service initiatives in 100 communities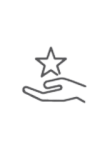 DEEPEN VETERAN IMPACT ON YOUTH
Creation of additional, high-touch, practical application components of the Character Does Matter program that connects veterans and youth in meaningful ways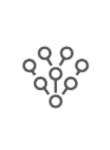 DATA COLLECTION AND TECHNOLOGY
Develop technological infrastructure to effectively support the continued growth of the organization and measure the impact of TMF on the 100,000 veterans we will support
Our Sponsors
Individuals

Diamond $50,000+

 
 
David and Gail Sheffield
 
 
 
 
 

Platinum $20,000-$49,999

Alex and Patricia Gorsky
Brooks and Gregg Brunson-Pitts
Christopher Turner
David and Kyrsten Bourdon
Erik Kleiner
Gloria Shankweler
Janice Garlock
Sean Daly
Todd and Elycia Morris
 
 
 

Emerald $10,000-$19,999

Chris and Mary Jane Beck
GEN Joseph Dunford
Jenny Galiani
John and Jessie DiNome
Joseph & Barbara Kesselring
Lance Drucker
Mary Katharine Fountain
Matthew and Kristen Tormenti
Richard Wells
Robert Cox
Scott and Carolyn Belveal
Steve and Karen Brady
Ted and Nora Szydlowski
Terpsichore Lampros
Tim and Heather Richmond
Timothy McDonald
Vishal Amin
William G Little
 
 
 

Gold $5,000-$9,999

Andrew Turner
Barry Ridings
Bradley Fessler
Carlo Pecori
Croft Young
Daniel and Gayle D'Aniello
Dr. Nina Tachikawa
Gay L. Jordan
Jennifer Davis
Julie Dawson
Keith Palmer
Kenny and Jennifer Bauer
Kevin Flynn Jr.
Kim Pagotto
Leslie Weston
Michael and Linda Clement
Michael Gretz
Nathaniel Jones
Philip and Kimberly Krim
Quinn and Donna Asplundh
Robert and Nancy Mitchell
Robert Malandra
The Milligan Family
Tirzah Vandamme
Wendy and Richard Clemens
 
 
 
 
 

Silver $2,500-$4,999

Andrea and Ari Lefkovits
Anthony Bowers
Ashley Corsey
August and Maria Fix
Barb and Rich Orr
Barclay B Kass
Barry Steele
Ben and Laura Archer
Bryan Kreger
Christopher Gregory
Cody Barbo
Col. Christopher Douglas
Col. Tom Manion
Daniel Hill
Frederick and Cynthia Pennekamp
Gary and Helene Mathern
Glenn Carvajal
James and Marie Seward
James Liebler
Jared Mayer
Jeff Cercy
Jeffrey Miller
Jeremiah Hazzard
Jim Fenningham
Joe Orlando
John Maley
John Mcgurty
John O'Brien
Joseph Griesser
Josh Malone
Michael Durniak
Michael Gebhardt
Michael Milstead
Mike Malandra
Nathan and Annie Robertson
Neal Sheridan
Nicole Smith
Pamela and Alan Szabo
Patrick and Brittany Trauger
Paul McKenzie
Pete Mckeon
Robby Moser
Roger Van Pelt
Ryan Duckwitz
Shankar Iyer
Sondra Jones
Stephanie Moyer
Susan Combs
Terrence Fenningham
Timothy Broadbent
Wayne Berman
 
 
 

Bronze $1,000-$2,499

Aarati Martino
Aaron Borstein
Alan and Bobbi Van Reet
Alex Plumer and Frank Verducci
Allan Golotko
Amanda Haverkamp
Amanda Johnson
Amy Jacobs
Andrew Burkins
Andrew Schwind
Anthony Mazzei
Anthony Trainor
Arnold Taylor
Barbara Nancy Lyons
Barbara Spyridakis
Ben Kao
Bradley Allen
Bradley and Elizabeth Quin
Brett Adams
Brian McGrath
Bruce and Jane Patterson
Camden Smith
Carrie O'Brien
Chad Johnson
Charles and Katharine Tweedy
Charles Gettis
Chrissy Levesque
Christopher and Kara Lewis
Christopher B Chandor
Christopher Meagher
Christopher Perry
Christopher R Rice
Cindy McKernan
Clarice Schillinger
Cynthia Ziebelman
Dale Horowitz
Dan Gropper
Daniel Bartfeld
Daniel Goodwin
Danielle Antalffy
David and Patricia Ripsom
David Clark
David Friedman
David Gowel
Deborah Hill
Dennis Nealon
Diana Schwatka
Diane Soloman
Dorie F Bachman
Doug Coleman
Edward and Ruth Bednarzyk
Edward Boron
Edward Enis
Eileen McDonnell
Eirene Mathews
Elizabeth Lozano-Sparks
Emily Gelman
Eric Palm
Frederick Barney Jr.
Gabriel Levin
GEN Daniel Allyn
GEN Ronald Bailey
Gerard Market
Glenn Schweidler
Gregory Gonzales
Gregory M Cheshire
Herman and Susan Barb
Ian Platou
J Scott Victor
James Blasko
James McCusker
James McDermott
Janice Karavassily
Jeffrey Hunter
Jennifer and Michael Poland
Jennifer Hanna
Jessica Chiaruttini
Jessica Walkup
Jill Lamorie
Jim Brecker
Jim Collins
Joe VanHouten
John and Kathleen Marth
John and Dianne Stahl
John and Gayle Mosko
John Hogan
John Horton
John Kirby
John Petrongolo
John Webber
Jon Ham
Joseph A and Maureen P Kulp
Joseph and Valerie Brown
Joseph Dicaranto
K.C. and Ann Slichter
Karl and Suzanne Salus
Kathleen Herb Brower, D.M.D, M.D., L.L.C
Kathy Bugliatta
Keith Huckerby
Kelly McClellan
Keneth Beatty
Kevin and Diane Hoffmann
Kevin O'Meara
Kimberly Cooper
Kristin Winterson
Larry Dubinski
Laura and Craig Dash
Laurence Grafstein
Lawrence Katz
Linda Torakis
Louis Cooper
Lynn Petolicchio
M P Quinn
Marilyn O'Donoghue
Marilyn Schaumburg
Mark Mattern
Mark Mingey
Mary Hirsch
Maureen Malloy
Max Miller
Megan D'Arcangelo
Michael Amons
Michael Blakely
Michael Hirschmann
Michael Ivcic
Michael Lemon
Michael Morand
Michael P Murray
Michael Smith
Michael Uhrich
Michelle Gardner
Miguel Howe
Mike Althouse
Mike and Kate Owen
Mike Mulvey
Mike Purcell
Mike Smith
Nancy Ricci
Nanette Meyer
Nicholas and Jennifer Bartle
Nick Trainer
Pam and Keith Tallmadge
Patrick Ford
Patrick Virtue
Paul Manz
Rachel and Travis Howard
Rafael Tan
Randy Almquist
Richard and Cecilia Fabbro
Robert Adamski
Robert and Helaine Love
Robert and Kate Papak
Robert and Linda Hargesheimer
Robert and Meggan Williams
Robert Stachura
Robert Taddeo
Ronald Tysoe
Russell Strange
Ryan Limaye
Sabrina McMains
Sandra O'Connell
Santo Cugliotta
Sarah Kilcullen
Sean and Suzanne Manion
Sean Marzolf
Shannon Dennison
Shannon Kualii
Stacy Jones
Steve and Kelly Kreider
Steve Ionescu
Steven M Ivcic
Steven Sterin
Susan Hanover
Susan Olyha
Theresa, Anthony, and Hunter Jones
Thomas and Judith Newman
Thomas Lynch
Tiffany Schaible
Tim and Allison Coleman
Tim and Jill Coogan
Timothy Abbott
Timothy and Jane Duffy
Timothy and RJ Peppe
Timothy Brown
Tony Sayegh
Tonya Ward
Vernon Winters
Victor and Hannah Gardner
Walt De Treux
Warren Smith
William and Anna Marie Petersen
William B Reed
William Borchert
Wynn Cowan

Corporations & Foundations

INMTW $1,000,000+

A. James & Alice B. Clark Foundation
Boeing Company
Comcast NBC Universal
Johnson & Johnson
Morel Family Foundation
Under Armour Inc.
Wounded Warrior Project
 
 
 
 
 

Character Champion $250,000-$999,999

The Sheriff Foundation
The USAA Foundation
 
 
 
 

Diamond $100,000-$249,999

AbbVie Inc.
Green Family Foundation
Hearst Foundations
Penn Mutual Life Insurance Company
Prudential Financial
The McCausland Foundation
The Milbank Foundation
Valor Open
 
 
 
 

Titanium $50,000-$99,999

Amazon
Bank of America Corp
Becton Dickinson & Co
BLBB Charitable
Challenger Foundation
Infinite Hero Foundation
Lightening The Load
Neal C Nichols Family Foundation, Inc
RTI International
The Harry and Jeanette Weinberg Fund for Educational Excellence
USS Midway Museum
VetsAid
 
 
 

Platinum $20,000-$49,999

ADM Cares
Bonnie L Bolding Charitable Foundation
BP Environmental Services, Inc.
Fifth Generation Inc.
Firstrust Bank
G.I. Johns
Gary Sinise Foundation
Greater Round Rock Community Foundation
Haylen Group
Hunt Heroes Foundation
IKEA US
KPMG, LLP
Luzzi Family Charitable Fund
Medline Industries
Movers Specialty Service, Inc.
Oberweiler Foundation
Operation Hat Trick
Penn Interactive
PNC Foundation
Pronio's Market
Pulse Vascular
Truist
University of Pennsylvania Health System
 
 
 
 

Emerald $10,000-$19,999

AmRisc Group
Barney Family Foundation
Black Rifle Coffee Company
Boost11 Foundation
Booz Allen Hamilton
Bristol-Myers Squibb Foundation
Charles and Joan Hermanowski Family Foundation
Circle of Generosity Foundation
Constellation Brands, Inc.
Crown Auto Logistics Inc.
Crown Royal Generosity Fund
Danaher Lynch Family Foundation
DAV Charitable Service Trust
Fidelity
Foundations Community Partnership
Holborn Corporation
Hoxie Harrison Smith Foundation
Justamere Foundation
King County Veterans, Seniors and Human Services Levy
Lazard Freres & Co., LLC
Luke Evnin and Deanna Wright Fund
Magic Hat Consulting
Management Data Systems International, Inc.
Middle Tennessee Electric
National Retail Systems, Inc.
Oracle Corporation
Origin Labs, LLC - Jocko Fuel
Parx Casino
Pelizzon Family Fund
Pepsi
Philadelphia Chevrolet LMA c/o Agency 720
Princeton Brain and Spine
Ron & Joy Feigles Charitable Fund
Select Equity Group, L.P.
Steven A and Gloria E Ellers Fund
The Boardman Family Foundation
The Brennan Family Foundation
The Carlyle Group
The James 127 Fund
The Marilyn and John Donovan Charitable Fund
The Olsonfive Fund
TowerCares Foundation
UBS Business Solutions US, LLC
United PF Management, LLC
Verizon
Veterans United Foundation
Virginians for Veterans
 
 
 
 

Gold $5,000-$9,999

Allison Transmission
ARCOSA
Arena Maintenance Solutions
Art Pratt Foundation of Old Mission Rotary
Bancroft Capital
Bank Independent
Benesch, Friedlander, Coplan & Aronoff, LLP
Charity on Top Foundation, Inc.
Children's Dentistry and Orthodontics, PLLC
Cliffwater
Commonwealth Foundation
David Weekly Homes
Dell, Inc
Digital Insurance, LLC (ONEDIGITAL)
Doylestown Health Foundation
EarthRes Group, Inc.
Emergent BioSolutions
Half-Hearted Co. LLC
Houston Police Officer's Union
Houston Professional Firefighter's Association Charitable Foundation
Howell Family Foundation
Integra Foundation
Janssen Biotech, Inc.
John Templeton Foundation
Kay Dunn
Leidos
LMI
MacDougall Family Charitable Fund
MEI Total Elevator Solutions
Mike and Robin Yeager Charitable Fund
Mule Family Foundation
Normandy Development, LP
Northern Virginia Orthodontics Foundation, Inc
Oxley Enterprises
Penn Color Inc.
Penn Community Bank
Poole and Kent
Rocca
Safelite AutoGlass Foundation
SimpleTire, LLC
Spring Dance Hot Tubs, Inc.
St Luke's Sports Medicine
Steele Family Foundation
Stokes Material Handling Systems, Inc.
Stone Charitable Fund
Synchrony Foundation
T. Nash and Gloria M. Broaddus Foundation
The Becket Family Foundation
The Charles Foundation
The Dougherty Family Foundation
The Fann Family Foundation
The Frank Carroll Trust
The Metzger Family Foundation
The Michael J Donahue Family Charitable Fund
The Tuttleman Foundation
The William and Susan Federici Charitable Fund
Theresa L. Boeckmann
Town Center Orthopaedic Assoc, PC
Troutman Pepper Hamilton Sanders LLP
Tulsa Community Foundation
Volvo Cars Annapolis
Waste Management
Waypoint
With Honor Action, Inc.
Zwagil Foundation
 
 
 
 

Silver $2,500-$4,999

5 Stars Roofing
Anheuser-Busch
Cost of Freedom
Delaware Valley University
Doli Construction Corporation
Enterprise Holdings Foundation
Ernest Bock and Sons, Inc.
Evergreen Waste Services, LLC
Frampton Construction
Garbarino Family Charitable Fund
H & G Electric
Hudson Group
International Union of Painters and Allied Trades
Jack and Mari-An Fitzmaurice Family Fund
Keystone Planet Fitness Philadelphia
MDU Resources Foundation
MI Charitable Foundation
Mid-Coast Transit Constructors
Monster Tree Service
Mulhern & Kulp Structural Engineering, Inc.
Murfreesboro Medical Clinic
Ohm Concession Group, LLC
Orion Group Holdings
Penn Stainless Products, Inc.
Pittsburgh Pirates
Qualcomm
QualTek
Raymond James and Assoc. - Doylestown
Rockwood Wealth Management
Rotary Club of Central Bucks, Inc.
Serving Those Who Serve
TechnoGuard, Inc
The Paul and Priscilla Connolly Family Charitable Fund
The Taylor Family Foundation
The Wawa Foundation Inc.
Tippins Foundation
United Energy Trading, LLC
Massachusetts Maritime Academy
 
 
 
 

Bronze $1,000-$2,499

5th Company USNA Class of 2006
Aetna. Inc.
Ally Construction Services
American Legion Hatfield Post 933 SAL
Austin Community College
B & B Beverages, Inc.
Baum Precision Machining, Inc.
Bay Financial Planning & Tax Services
Bear Agency Group
Binswanger Management Corp
Black Diamond Equipment Rentals, LLC
Bob Woodruff Foundation
Bruce C. Hargus Family Foundation
Bucks-Montgomery Home Builders Charitable Foundation, Inc.
Burton Restaurants, LLC
C.T. Lowndes & Company Insurance
Caboose Brewing Company and Tavern
Carolyn Cross Charitable Foundation
CBPC Charitable Foundation
Chevron Government Affairs
City of Madisonville
City Tile & Floor Covering, LLC
Coleman Foundation
Columbia Restaurant Group
Comegys Bight Charitable Foundation
Cooper Mechanical, Inc.
CrossCountry Mortgage, LLC
Daniel Island Dentistry
Darley Family Foundation
DBC America, LLC - Jim Beam
Deloitte, LLC
Dr Pepper/LBH, Inc.
Eastburn and Gray, P.C.
Ed and Fern Hamel Family Foundation, Inc.
Excellis Health Solutions LLC
Exelon Corporation
Fasano Family Foundation
Fiduciary Trust International
First United Bank & Trust Company
Frerichs Family Fund
G Herbert Pritchett & Associates, Inc.
George Shea, LLC
Giant Store #6442
Green Keepers, Inc.
Greg and Tracy Braun
Gulf South
Hamilton Hill
Hopkins County Tourist and Convention Commission
IBM
iCRYO Daniel Island
Indianapolis Airport Authority
Insperity
Intrigue, Inc.
Jacobs Engineering Group, Inc.
Jeg-Fit 43rd Ave & I-10 Partners, LLC/Planet Fitness
JJM QA, LLC
John Paton Inc.
Kampus Klothes
Kotlar, Hernandez & Cohen, LLC
Lampire Biological Laboratories, Inc
Langan Engineering & Environmental Services
Marvin & Dee Ann Woodall Charitable Foundation, Inc.
McGowan Family Charitable Fund
Menard Premium Detailing
Nardone Family Charitable Fund
National Coatings, Inc.
New York University - The Stern Community
Newtown Athletic Club
NSM Insurance Group
Ole South Properties
OMNA International, LLC
Otolaryngology and Plastic Surgery Associates
Paganini Inc.
Penn Wealth Planning LLC
Pick Up USA Fitness
Plum Market
Pretty Thai
Pro Unlimited
Quatrefoil Consulting, LLC
Rancho Bernardo Sunrise Rotary Club Foundation
Retriever Brewing Co
Rieck Family Charitable Fund
Roberts Foundation, Inc.
Ruth Miller Memorial Philanthropic Fund
Rutherford County Chamber of Commerce Convention & Visitors Bureau
Schultz & Williams, Inc.
Sentinel Process Systems, Inc.
Simtech Industrial Products, Inc.
Sparta Middle School
Sports Connection
St Peter Catholic School
Steadfast Mortgage
Stihl
Stouffer Legal
Sunnyside PTA
Sussek Machine Company
Systems Planning and Analysis, Inc.
Tague Lumber
The Grand Hotel of Cape May
The i3Cares Foundation
The John Lehman Fund
The Lynde & Harry Bradley Foundation, Inc.
The Ryan Family Foundation
The Scott A and Janet M Millimet Charitable Foundation
The Starbucks Foundation
THRYV, Inc.
Tim Kerr Charities, Inc.
Tohono O'odham Gaming Enterprise
Towne Bank
Tyndale Company, Inc.
Union Horse Company
Valley Coatings, LLC
VFW 7464
VP Family Foundation
W.S. Darley & Co.
Warrington Cares
WhartonHill Investment Advisors
WWS Physical Therapy, Inc.
 
 
 
 
 

In-Kind $25,000+

VIZI
Operation BBQ Relief
Poretta & Orr, Inc.

Independent Fundraising Events

Titanium $50,000-$99,999

 
 
2023 Radiothon
 
 
 
 
 

Platinum $20,000-$49,999

 
 
2023 Frozen Frogman
7th Annual PRUM Benefiting Travis Manion Foundation

Travis Manion Foundation at the Union League National Golf Club

 
 
 

Emerald $10,000-$19,999

 
 
2022 Jim Thorpe Adventures Remembrance Ride
2023 Frozen Frogman

8th Annual Walk in Their Honor Benefitting Travis Manion Foundation

FINRA/TMF Remote 5K Run/Walk
Islandman 2022
Torrey-Gorsky Wedding
 
 
 

Gold $5,000-$9,999

 
 
2022 Remembering Our Heroes
8th Annual David Vargas Jr. Memorial Volleyball Tournament
Normandy Farms Beef & Beer
 
 
 

Silver $2,500-$4,999

 
 
Central Bucks Rotary
Corn Hole for a Cause
Fire In The Hole Golf Tournament
Greek Gives University of Alabama
Massachusetts Maritime Academy
Philadelphia Area Chevrolet's Kicks for Kids
Ruthless Bastards Poker League
Society of American Military Engineers Chicago Post
Sunnyside 5th Annual TMF Fun Run/Walk
 
 
 

Bronze $1,000-$2,499

 
 
2022 Council Rock "Character Does Matter" Run
Charity Baseball 2022
Colby Ricci Montane Grand Traverse 2023
Flanders Field
Intrigue Fine Apparel
Northeast Power Dry, Inc
Sigma Alpha Epsilon's Paddy Murphy's Week
Sisters & Brothers Run Company/Pace Yourself Run Company
St. Peter Catholic School
West Valley Heroes Challenge